New N.J. Film Tax Break Law Will Help Teamsters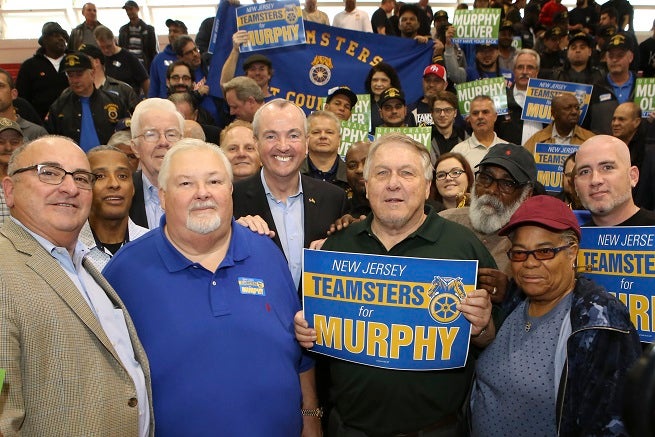 New Jersey Gov. Phil Murphy (D) took another big step towards helping workers in the Garden State when he signed into a law this week a measure that will provide film and television production companies tax credits for certain expenses incurred while filming in the state.
In signing SB 122, the Garden State Film and Digital Media Jobs Act, Gov. Murphy enacted legislation that will encourage production companies to locate to New Jersey, which in turn will spur economic growth and industry development. It will also beef up opportunities for Teamsters working in the union's Motion Picture and Theatrical Trade Division.
"We applaud the governor and the New Jersey Legislature," said Fred Potter, President of Local 469 and a Teamster International Vice President-At Large. "It will mean more jobs for Teamsters and a boost for our economy."
Gov. Murphy said, "The film and digital media industry is poised to become a dynamic part of New Jersey's economy, one that will create good-paying union jobs and countless residual benefits to the economy."
In addition to the creation of financial incentives for film and digital media companies, the bill also incentivizes companies to make significant efforts to hire diverse casts and crews. The Economic Development Authority will verify that production companies have made good-faith efforts toward that goal before receiving additional benefits.
« Previous
Next »