Hoffa: U.S.-Mexico Agreement is First Step Towards Better North American Trade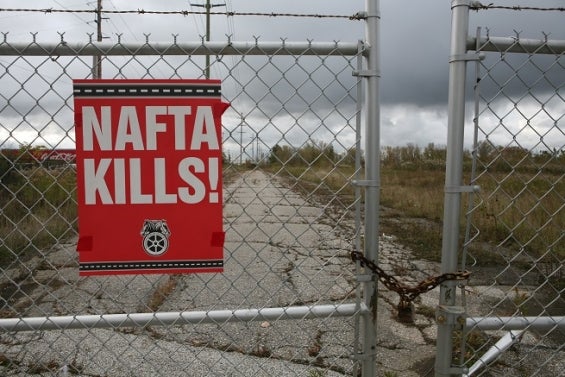 (WASHINGTON) – The following is a statement from Teamsters General President Jim Hoffa about the bilateral agreement-in-principle announced today between the U.S. and Mexico to revamp the North American Free Trade Agreement (NAFTA).
"The Teamsters Union has long been a leader in demanding real reforms to NAFTA to make it work for worker across all of North America. We have been working closely with the USTR on those demands and we believe that the Administration has taken real steps to deal with our concerns regarding cross-border trucking and highway safety.
"However, there is still much work to be done. Canada, for one, must be part of the agreement. The interests of all North American workers must be included as part of any trade agreement that is ultimately approved.
"NAFTA has been a failure. The Teamsters and other unions must see the final text to learn how this agreement will raise wages, ensure worker rights and freedoms, address enforcement, reduce outsourcing and put the interests of working families first in all three countries."
Founded in 1903, the International Brotherhood of Teamsters represents 1.4 million hardworking men and women throughout the United States, Canada and Puerto Rico. Visit www.teamster.org for more information. Follow us on Twitter @Teamsters and "like" us on Facebook at www.facebook.com/teamsters.
« Previous
Next »