Hoffa: MLB Players Don't Get a Pass When It Comes to Honoring Picket Lines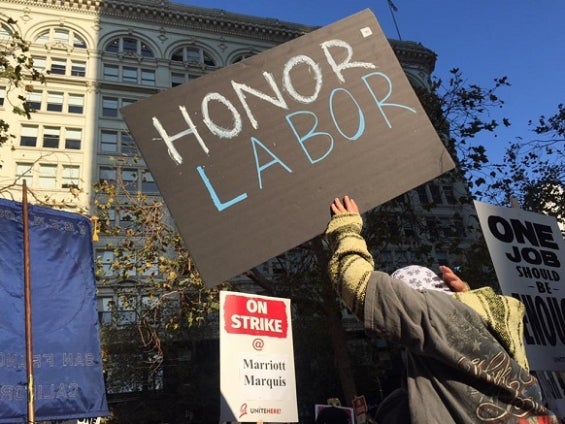 (WASHINGTON) – The following is a statement from Teamsters General President Jim Hoffa.
"Members of the New York Yankees and Los Angeles Dodgers made a bad call by crossing the picket lines of their union brothers and sisters currently striking at the Ritz-Carlton and six other Marriott-affiliated hotels in Boston instead of finding another place to stay during the MLB postseason.
These hardworking members of Unite Here Local 26 are living hand-to-mouth. So it's a slap in the face when their union brothers turn their backs on them by using the hotel's backdoor to enter the luxury Ritz property. These hotel workers are going without pay while on the strike line, but these two teams couldn't even be bothered to stay elsewhere.
"When the Houston Astros were in Boston earlier this month, that team stood by union members and changed their reservations. That is the kind of unity workers should have for one another. It's not too much to ask."
Founded in 1903, the International Brotherhood of Teamsters represents 1.4 million hardworking men and women throughout the United States, Canada and Puerto Rico. Visit www.teamster.org for more information. Follow us on Twitter @Teamsters and "like" us on Facebook at www.facebook.com/teamsters.
« Previous
Next »