Teamsters Local 455 Maintenance Controllers Ratify Contract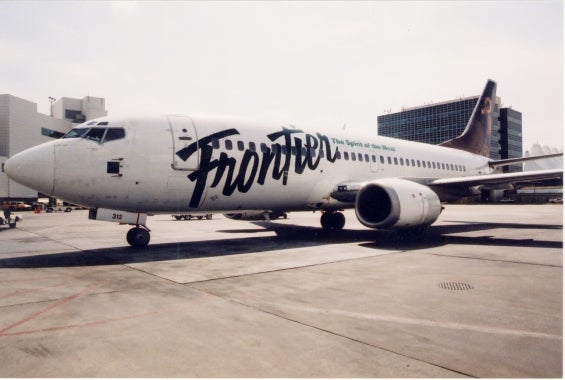 (DENVER) – Teamsters Local 455 has ratified its first contract with the budget commercial air carrier Frontier Airlines. The new collective bargaining agreement will be in place for five years, but includes up to 10 years of pay raises.
"Congratulations to the maintenance controllers and members of the negotiating committee who worked hard to put this contract into place," said Teamsters Airline Division Director Capt. David Bourne. "We are one step closer to making Frontier Airlines the best it can possibly be."
The agreement comes shortly after the Teamsters ratified a contract with the company that covers their aircraft appearance agents. The maintenance controller contract provides for a number of substantial benefits – including a 40 percent wage increase, overtime after eight hours, seniority rights, a grievance procedure and a process for resolving disputes. The contract also guarantees several different types of paid and unpaid time off, including a leave of absence for members of the military.
"This new contract is geared toward correcting the classification of this job so it better reflects the skill level that these workers have," said Local 455 Business Agent Don Ramsey. "It is very thorough, with 28 articles governing how these members will be treated."
Founded in 1903, the International Brotherhood of Teamsters represents 1.4 million hardworking men and women throughout the United States, Canada and Puerto Rico. Visit www.teamster.org for more information. Follow us on Twitter @Teamsters and "like" us on Facebook at www.facebook.com/teamsters.
« Previous
Next »