Uncategorized
Teamster Organizer Wins Nomination for Iowa County Seat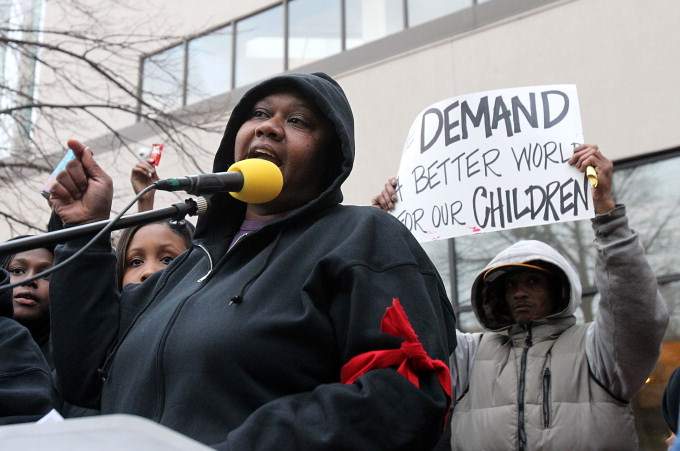 This past Election Day, Susan Martinez of Nevada, Dave Delloso, Steve Malagari and Kristine Howard of Pennsylvania and Jeff Kurtz of Iowa all got elected to their state legislatures. All of them were Teamsters and all of them were first-time candidates. Teamster organizer RoyceAnn Porter is looking to keep that trend going past this month.
Porter is looking to continue and build upon the record of success that the union has had in getting elected to public office this year by winning a seat on the Board of Supervisors in Johnson County, Iowa. Porter said fighting back against anti-worker policies is a big part of why she decided to run.
"At the end of the day it all comes back to what we've always known: if you want something done right, you've got to do it yourself," Porter said. "Iowa has some of the strictest union-killing legislation in the country. They picked this fight, but I'm not backing down!"
A special election is being held to fill a seat that was left vacant after Supervisor Kurt Friess died earlier this year. On Nov. 20, delegates for the Johnson County Democratic Party selected Porter as their nominee by more than a 2-1 vote. Home to the University of Iowa, Johnson County is heavily Democratic – Hillary Clinton carried the county by more than 37 points – making Porter the odds-on favorite to win.
As an IBT project organizer and a community activist for more than 20 years, Porter has made quite a name for herself as a passionate advocate in Johnson County. She hopes to continue this work as a supervisor.
"When Teamsters fight, Teamsters win – that's why I will continue the outreach that I started as a project organizer," Porter said. "Building strong, broad-based coalitions; petitioning businesses to choose to do the right thing regardless of the dog-whistle politics coming from Des Moines, that's what it's about. The big difference is that as a supervisor, from time to time businesses will need to approach me and they know that."
Porter said that one policy she would like to continue as supervisor is the "Working for a Livable Wage Initiative," a policy geared towards increasing awareness of the working poor and the strong need for sustainable, good-paying jobs in Johnson County. A local issue she would like to improve upon is increased access to public transportation.
"We need to increase the scope of what's available within the bus system throughout the county," Porter said. "This will in turn increase people's ability to work and shop from city to city. To me, this is the clearest example of a rising tide that lifts all boats."
The special election for the at-large seat on the Board of Supervisors will be held Dec. 18.
« Previous
Next »