Uncategorized
Long-time Rep. Dingell, a Friend to Workers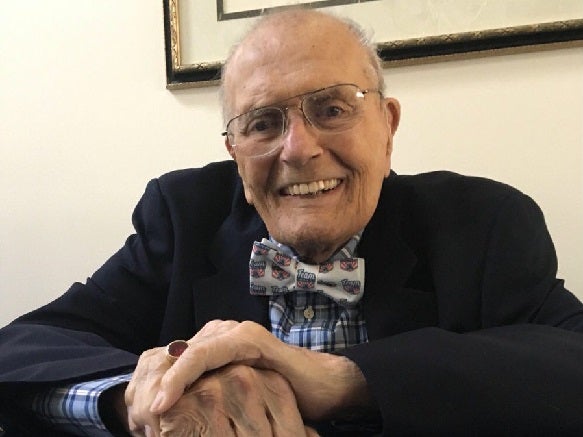 The Teamsters are saying goodbye to a long-time friend and champion of workers who made it his mission to be a voice for those who too often didn't have one in the halls of Congress.
Retired Rep. John Dingell (D-Mich.), 92, the "Dean of the House" whose 59 years as a member of the chamber is the longest in U.S. history, died Feb. 7 after a battle with prostate cancer. He leaves behind a six-decades-long record of progress for labor rights, civil rights and health care expansion.
Dingell was a longtime chairman of the House Energy and Commerce Committee and was known for the deference he gave to workers in his southeastern Michigan district. He stood up against lousy trade deals like the North American Free Trade Agreement and the many iterations of such agreements that followed, and was a strong supporter of the many autoworkers in his district.
Following in the footsteps of his father, who he replaced in Congress upon his death in 1955, Dingell introduced legislation every legislative session that called for the creation of a single-payer health care system. He played a significant role in the eventual passage of both Medicare and the Affordable Care Act, as well as major civil rights legislation. He worked together with Teamster leaders spanning from James R. Hoffa to James P. Hoffa.
Dingell was known for his caring and kind personality and his willing to stand up for his constituents.
The Teamsters send their deepest condolences to his wife, Rep. Debbie Dingell (D-Mich.) as well as his entire family. Funeral services are being held tomorrow in Dearborn, Mich. and Thursday in Washington, D.C.
« Previous
Next »