Veterans To Be Honored In Tucson By Local 104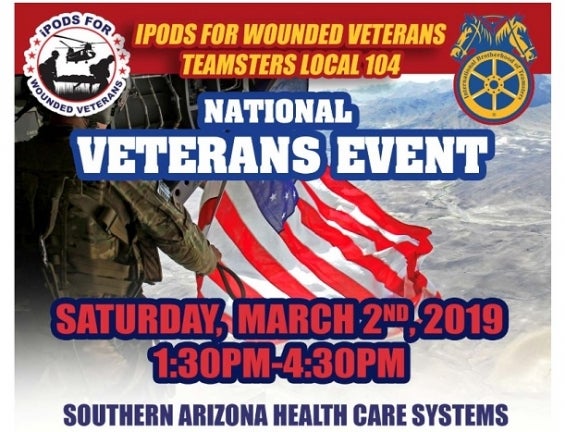 Teamsters Local 104 is teaming up with iPods for Wounded Veterans to honor military veterans in Tucson, Arizona. The event will take place on Saturday, March 2 at the Southern Arizona Health Care Systems office in Tucson.
Volunteers will distribute headphones, airbuds, Mp3 players and more to veterans and their families. Members of Local 104 will be on-hand to assist with the program in support of the military.
For more information, click here.
iPods for Wounded Veterans was founded by United States Military Veterans in 2011. When Paul Cardello and John Parker learned that wounded veterans recovering in military hospitals wanted one thing to make their days brighter — music — they immediately began putting together a collection of iPods. Today, the all-volunteer organization assists veterans at military hospitals nationwide.
« Previous
Next »