Warehouse Workers in Pennsylvania Join Teamsters Local 429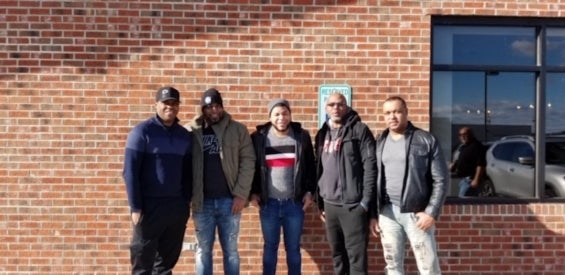 Workers at Americold, a temperature-controlled warehousing and logistics company, voted on Wednesday, February 6 to join Local 429 in Wyomissing, Pennsylvania, near Reading.
There are 124 workers in the bargaining unit. The employees at the warehouse in Leesport, Pennsylvania work as forklift drivers and janitors/porters.
"It feels great being a Teamster," said Harlen Aquino, a forklift driver and six-year employee. "Working so hard to get to this point has been an awesome experience. Now we need to negotiate a strong contract."
"We are excited to welcome the workers at Americold and we will work with them to negotiate a strong first contract that addresses their major concerns," said Bill Shappell, President of Local 429.
The workers want an end to favoritism, are seeking fair treatment and want to negotiate quality and affordable health insurance. They also want to gain respect and have a voice in the workplace.
« Previous
Next »