Uncategorized
It's Time to Finally Fund Infrastructure Investment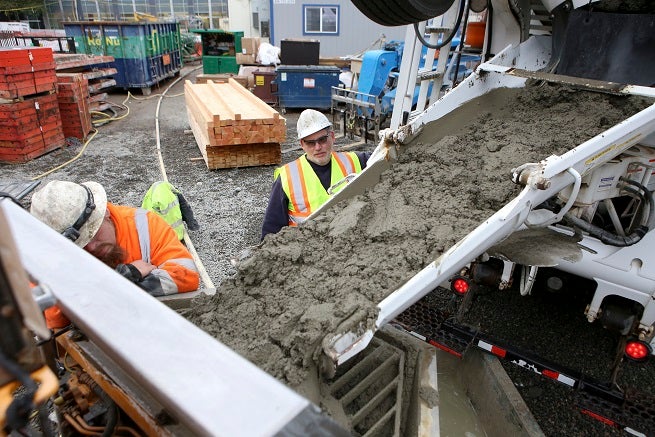 The Teamsters know a little something about infrastructure. Approximately 600,000 of our members drive the nation's roadways as part of their job. And we have tens of thousands of members who work on railroads and aircrafts delivering passengers and goods to their final destinations.
These same workers have witnessed firsthand the decline of the nation's transportation network. Crumbling roadways and bridges, cracked rails and overcrowded airports and public transit systems plague travelers and commuters from coast to coast, endangering the lives and livelihoods of millions of Americans. The U.S. economy suffers because of it.
For years, the Teamsters have led the charge in the call for a substantial increase in infrastructure investment. So this union was encouraged late last month when President Trump, House Speaker Nancy Pelosi and Senate Minority Leader Chuck Schumer announced a preliminary $2 trillion agreement to do just that. But we also know there is still plenty of work to do to get it done.
This is a problem that can no longer be ignored. The American Road & Transportation Builders Association (ARTBA) last month released its annual report on the state of America's bridges, showing that slightly more than 47,000 of the nation's 616,000 spans were rated structurally deficient and are in need of urgent repairs. It also showed that the pace of repairs fell last year, resulting in only a 1-percent reduction of deficient bridges.
It's a continuation of a trend that began five years ago, when the pace of bridge improvements began to slow down. Incredibly, at this point, it would take more than 80 years to make the significant repairs needed to these structures.
But the nation's transportation ailments go beyond bridges. The most recent American Society of Civil Engineers infrastructure report rated it a D+, with roads and public transit pulling up the rear with D and D- grades, respectively.
These are the challenges that President Trump and congressional leaders are going to have to come together to solve when they meet again in the days to come. More funds will be necessary to get it done. The importance of doing so, however, cannot be dismissed.
The gains from making such investments go beyond the better infrastructure. Rebuilding, repairing and reinvestment is also about rebuilding and repairing the trust between government and workers by reinvesting in the people that have and can continue to make this nation great. Better pay will lead to more spending and improve our quality of life. That way everyone wins.
There was a time when building roads and rails weren't just political issues – they were American values, something everyone could support. The leadership in Washington, D.C. has an opportunity to return to that era right now. It's an opportunity to break political gridlock.
Take it from the Teamsters' membership – transportation needs elected officials' immediate attention! Now it's time to finally make it happen.
« Previous
Next »