Highest Paid Retail Employees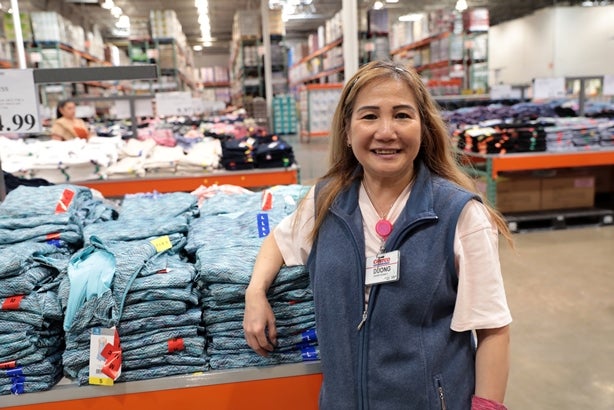 In April, Costco Teamsters covered by two separate contracts for California and the East region voted to ratify two agreements, covering more than 17,000 workers with this new three-year agreement.
The contracts include annual wage increases, annual pension contribution increases, improved scheduling and other improvements.
The California agreement passed with 86 percent voting yes and the East region agreement passed with 94 percent voting yes.
The contract will run retroactively from February 1, 2019 through January 31, 2022. The East contract covers Costco workers in New York, New Jersey, Maryland and Virginia.
"These contracts will ensure that Costco Teamsters continue to be the highest paid workers in the retail industry, with top-notch benefits and the job security they deserve for themselves and for their families," said Steve Vairma, Director of the Teamsters Warehouse Division and International Vice President.
Costco Teamsters both in the East and in California are pleased with the new contract and feel very positive over new additions, in particular, the annual wage and pension contribution increases.
"This new contract works very well for us. It helps new people coming in and we have the highest pay ever. This is the best contract. It's really, really good and I couldn't be happier," said Marco Jones, a front-end cashier at Costco in Beltsville, Md., and a 22-year Teamster member.
"I'm glad we were able to get a great contract. There are no companies out there like Costco that offers benefits like they do and that's thanks to the Teamsters," said Eric Martinez, Local 166 member and a 26-year Costco employee in Covina, Calif.
Ratification Process
Marisol Young, a Business Agent at Local 570 in Baltimore working with members at three area Costcos, describes the importance of connecting with members during the contract ratification process.
"A lot of people need help understanding what's all in the contract and what it means for them and their family. We need to remind them the importance and purpose of their union. My goal is to teach all our brothers and sisters that we need to fight hard because getting what we need isn't always easy," Young said.
For this contract, members' biggest concerns were centered around annual wage increases and pension contributions from the company. This contract addressed those concerns head on and provided what members were asking for.
"The annual wage increases were huge for us" said Larry Medina, an 18-year Costco Teamster. "Making sure that some increases were included in this contract was a huge priority for me and my family and I'm happy to see we got something good."
"It was not easy but we finally got an increase in the pension contribution. That was our goal, to put more money into our members' pension and we got that along with some good wage increases so we're very happy," Young said.
"For this contract we really tried to unite the East and West and push one national contract," said Mike Bergen, Secretary-Treasurer of Local 166 and a Co-Chair of the Costco negotiations.
"We were unable to join them this time, but got them to be as identical as possible. We'll try again in three years to unify into a national contract," Bergen said.
Overwhelmingly Ratified
"The economics are really strong with this contract," Bergen said. "It's not always easy but we will always make sure to secure the best for our members and their families and we feel this contract does that."
"This is a really fair contract, I'm very happy with it, especially around pension where we got to add to it," said Stephanie Martinez, a 20-year Costco employee in Monterey Park, Calif.
"I've been a Teamster for 24 years. I like our new contract, it's real good. Our business agent is always out here talking to us and connecting with us, letting us know what's good for us in this contract and asking us what we need," said Larry Murray, member of Local 570 and a Tire Specialist in Beltsville.
"I'm pleased to see that our Costco Teamsters are happy with this contract. We will always fight to make sure that Costco is doing the right thing by our members," Bergen said.
"Being a Teamster and working at Costco, there is no better thing," Jones said. "I feel the Teamster support every day."
"I think every single Costco employee needs to join the Teamsters," Murray said. "There is no better thing for workers."
« Previous
Next »