Uncategorized
Teamsters on the Trail: Aug. 19-25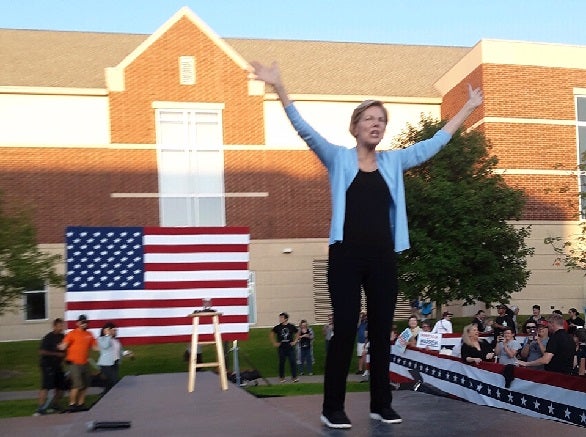 Week two in the Teamster Nation Blog digest of Teamster-attended candidate events found members hearing from presidential contenders in Iowa, Minnesota and New Hampshire. A summary of their responses are below.
Monday, Aug. 19
St. Paul, Minn.: Elizabeth Warren, senator from Massachusetts, discussed worker's rights and collective bargaining during a rally. She said ensuring the ability of workers to collectively bargain is essential to saving the middle class.
Wednesday, Aug. 21
Des Moines, Iowa: Steve Bullock was again asked by Teamster members about pensions and retirement security, and the Montana governor pledged to support the Butch Lewis Act. He said he understood the impact it would have for some 430,000 Teamster members and retirees.
Friday, Aug. 23
Nashua, N.H.: Pete Buttigieg, mayor of South Bend, Ind., told the crowd that unions built the middle class and that attacks on them are what is killing it.
Concord, N.H.: Joe Biden, addressing a Building Trades meeting, talked about automation, health care and infrastructure. The former vice president told attendees that when it comes to automation, there is a need to further educate and train people who might be displaced due automation because it's coming and the nation needs to be prepared for it.
Manchester, N.H.: Bernie Sanders campaign manager, in a talk with local Teamsters, spoke about retirement issues and health care. He noted the Vermont senator wants to replace union-negotiated health plans with a single-payer system.
« Previous
Next »