Uncategorized
Teamsters on the Trail: Aug. 26-Sept. 1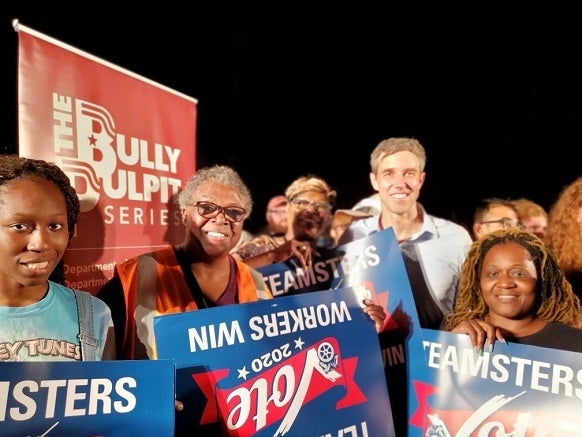 Week three in the Teamster Nation Blog digest of Teamster-attended candidate events found members hearing from presidential contenders in Nevada and South Carolina. A summary of their responses are below.
Monday, Aug. 26
Charleston, S.C.: Beto O'Rourke, former U.S. congressman from Texas, issued his support for workers' rights and collective bargaining when asked about it by a Teamster member.
Wednesday, Aug. 28
Las Vegas, Nev.: Several Democratic candidates expressed their desire during a Nevada AFL-CIO forum for enhancing workers' rights, collective bargaining, fair trade and improved health care, including former Housing and Urban Development Secretary Julian Castro, Sen. Cory Booker of New Jersey, Sen. Kamala Harris of California, Sen. Amy Klobuchar of Minnesota and New York City Mayor Bill de Blasio.
« Previous
Next »