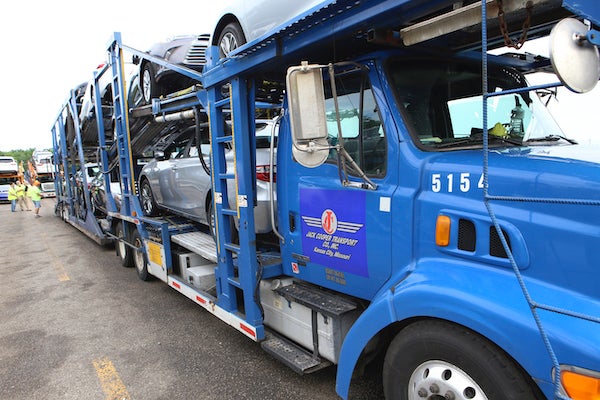 An overwhelming majority of the Teamster members working at carhauler Jack Cooper have approved the company's Last, Best and Final Offer (LBFO) aimed at saving 2,200 union carhaul jobs. Members voted at their local over four days in September.
Teamsters approved the contract with 67 percent of the 1,295 votes cast. Now the proposed sale of the company is moving forward.
"We have cleared a major hurdle—our members' approval of the Last, Best and Final Offer," said Kevin Moore, Director of the Teamsters Carhaul Division and International Trustee. "Now, we will be closely watching the process take place in the bankruptcy court. We will be monitoring the situation carefully to make sure our members' interests are protected."
Upon approval of the sale, the new entity will own Jack Cooper. That new entity will be a functioning automobile transporter that is out of bankruptcy and operating under the ratified collective bargaining agreement changes.
"Once the sale is complete, we will be working closely with local unions to make sure the new company abides by the national carhaul contract," Moore said. "We are hopeful that the new company will stabilize and grow its business, which in turn will protect the livelihoods of our more than 2,200 Teamsters at Jack Cooper and its subsidiaries."
« Previous
Next »