Sale of Jack Cooper Finalized, 2,200 Teamster Carhaul Jobs Saved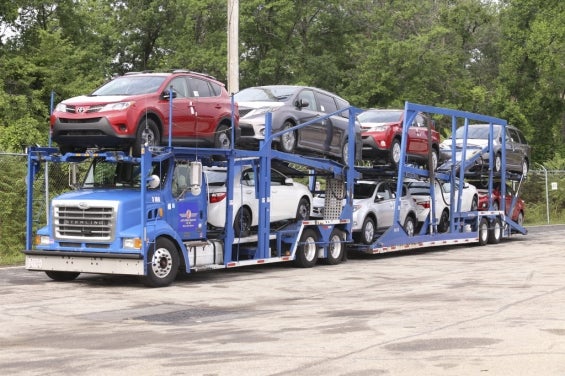 (WASHINGTON) – The sale of Jack Cooper Transport was finalized today, a move that will protect the livelihoods of about 2,200 Teamsters and their families.
Jack Cooper filed Chapter 11 bankruptcy proceedings this past summer due to extremely high debt and declining sales volumes. While Chapter 11 bankruptcy filings are meant to help companies restructure their debts so they can continue operating, they can be risky and in this case thousands of jobs were at risk. However, to make the restructuring possible, Teamster carhaul members at Jack Cooper overwhelmingly approved a Restructuring Term Sheet that facilitated the sale to a company backed by Solus Alternative Asset Management, an existing lender in Jack Cooper's debt structure. The new company will remain operating as Jack Cooper but have entirely new owners, significantly less debt and less future potential liabilities.
"I want to thank our members at Jack Cooper, all the Teamster local unions and everyone who made this plan possible to protect these family-supporting jobs," said Kevin Moore, Director of the Teamsters Carhaul Division. "No one wanted to see Jack Cooper go into bankruptcy, but we firmly believe this plan is the best one to save our members' jobs and protect the unionized carhaul industry. We hope this sale through the bankruptcy process will help grow the company and protect our members' futures."
The workers at the new company will be protected by the current national contract negotiated by the Teamsters, so they will receive the same worker protections. There are no wage or health care concessions. The plan also holds senior executives accountable regarding bonuses and compensation, and requires the company to invest at least $20 million per year to buy or lease new trucks. The company must place in service 100 newly purchased or leased trucks each year through 2023.
Founded in 1903, the International Brotherhood of Teamsters represents 1.4 million hardworking men and women throughout the United States, Canada and Puerto Rico. Visit www.teamster.org for more information. Follow us on Twitter @Teamsters and "like" us on Facebook at www.facebook.com/teamsters.
« Previous
Next »