Indiana Grand Racing & Casino Workers Unionize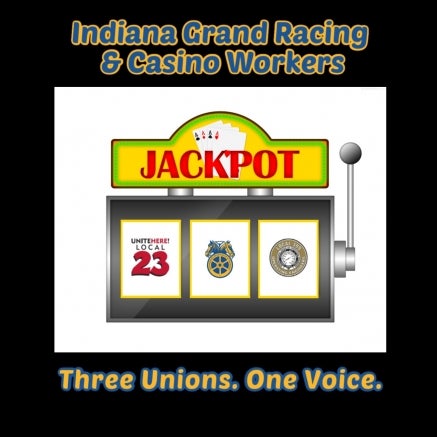 (SHELBYVILLE, Ind.) – Caesars Casino workers at the Indiana Grand Racing & Casino in Shelbyville, Indiana have voted to unionize their facility, which is the closest casino to Indianapolis and one of the largest gaming establishments in the state.
The workers, depending on what their job entails, will become members of UNITE HERE Local 23, Teamsters Local 135 and IUOE Local 399. UNITE HERE Local 23 posted a statement on their Facebook page shortly after the victory.
"These workers believed in themselves and organized around love for their co-workers and hope for a better future!" the statement said in part.
"At a time when big business is trying to get working people to fight amongst one another so they can divide and conquer, we're working with our allies and our allies are working with us to create a better future – for all of our members, and for every working man and woman in Indiana," said Danny L. Barton, President of Teamsters Local 135. "This victory is a perfect example of the wonderful things that people from all walks of life in the labor movement can accomplish by working together towards a shared objective."
Teamsters Local 135 represents workers in a wide variety of industries throughout the Hoosier State. For more information, go to http://www.local135.com/
« Previous
Next »