Hoffa Opens Brewery, Soft Drink Conference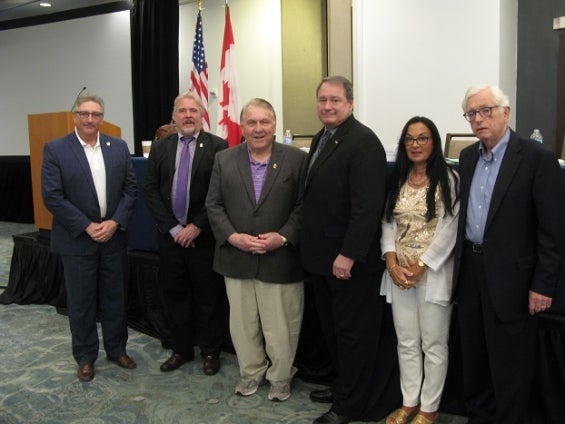 Jim Hoffa, Teamsters General President, opened the 2020 Teamsters Brewery and Soft Drink Workers Conference this week with a report on the strength of the union and how it continues to grow. "Due to our organizing efforts, we are at record high of 1,425,000 members and we are going to keep growing," Hoffa said. "The diversity of our members – from airline pilots to zoo keepers to brewery workers — is our secret to why we are growing. It's what keeps our union strong. We are leading the pack!"
Local union leaders from over 100 local unions and joint councils from across the across North America are attending the conference in order to hear reports about the state of the soft drink and brewery industries as well as reports on the upcoming U.S. presidential election, organizing victories and the importance of coordinated bargaining.
"Whether its contract talks, organizing or negotiation strategies, our conference and its representatives are here to help you," said Greg Nowak, Director of the Brewery and Soft Drink Workers Conference. "Our best tool is communication and we promise to provide that to anyone who asks."
Attendees heard reports from various departments including Capital Strategies and Strategic Campaigns. In addition, a report about the need to acknowledge and celebrate the diversity in our union was presented by Marcus King, the director of the Human Rights and Diversity Commission who also briefed attendees on the plan to commemorate the March on Selma, Alabama at the Edmund Pettus bridge.
The process of a possible endorsement of a candidate for U.S. president was outlined by Christy Bailey, the director of the Teamsters Legislative and Political Action department. "Our process has included a membership survey, a first-ever political forum and political trainings for rank and file members to meet up with candidates and ask questions about pensions, health care and other working family issues," Bailey said. Due to these efforts, members are engaged in the election process like never before.
« Previous
Next »