Jacobson Workers Unclear On What Future Holds at XPO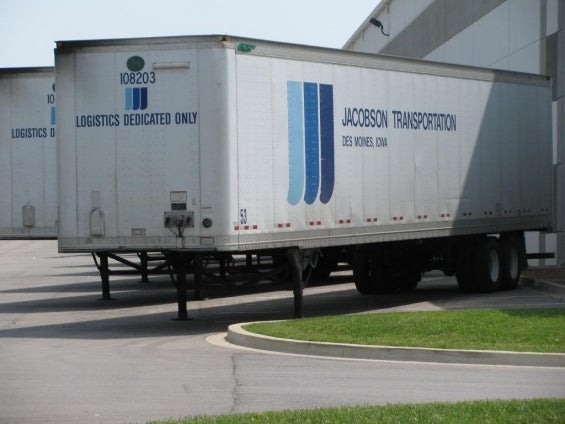 After a series of business deals in recent years, the Iowa-based Jacobson Companies is now owned by XPO Logistics Europe (formerly Norbert Dentressangle), and former Jacobson workers are very vulnerable if XPO CEO Bradley Jacobs sells XPO Europe, a possibility that is being reported. This is why it is a critical time for former Jacobson workers to move forward in forming their union to protect their interests if a sale takes place.
In January 2020, Jacobs said XPO is looking at possibly selling some of its businesses, including XPO Europe. The former Jacobson workforce here in the US makes up the second largest unit of XPO Europe workers. Yes, it seems unbelievable, but truth is stranger than fiction. Jacobson workers based in Harrisburg, PA, Chicagoland and throughout Iowa are all part of The XPO European workforce. Could XPO Europe be sold? Nobody outside of XPO knows for sure, but it has been made quite clear that they are on the block for sale. Former Jacobson workers will be left on their own if Bradley Jacobs in fact sells the former Jacobson companies.
Founded in 1968, Jacobson Companies is a third-party logistics provider offering end-to-end supply chain management solutions around the globe. This includes ocean and air freight forwarding, customs brokerage, consolidation/deconsolidation, warehousing & distribution, contract packaging and manufacturing, staffing solutions and transportation management.
Jacobson managed more than 35,000 transportation transactions per week and operated more than 35 million square feet of warehouse space worldwide with approximately 7,000 employees.
Jacobson was purchased in 2014 by Lyon, France-based Norbert Dentressangle wherein the former Des Moines, Iowa based company became a French owned entity. With the purchase of Norbert Dentrassangle by XPO Logistics in 2015 the former Iowa-based Jacobson became the largest part of XPO Europe and maintained as a French company. This game of connect the dots leaves former Jacobson employees here in the US recognized as French employees under XPO Europe's wheelhouse.
Jacobson workers should join their co-workers at XPO who have formed their union as Teamsters here in the US. The locations include Bakersfield and Vernon, California; Miami, Florida; Cinnaminson and Trenton, New Jersey; Aurora, Illinois and King of Prussia, Pennsylvania, all of whom voted to form their union as Teamsters and currently negotiating labor agreements. In Europe, most of the former Norbert Dentrassangle employees are already represented by unions and will have protections if a sale occurs of XPO Europe.
If there is a sale, the unionized workers have a seat at the table, while non-union workers—like those at the former Jacobson—will be left to fight on their own.
Now is the time for former Jacobson workers to follow the lead of their XPO co-workers!
« Previous
Next »