A Message from Dairy and Food Processing Director Rome Aloise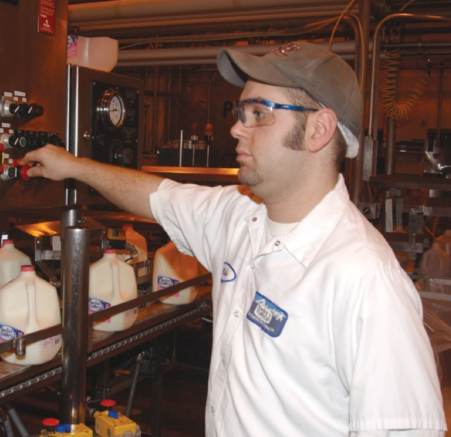 A message from the Dairy and Food Processing Divisions Director Rome Aloise:
As the coronavirus (COVID – 19) spreads throughout the country, your Teamster representatives at the Dairy and Food Processing Division are doing everything we can to ensure the safety and security of our membership.
In what is a truly a silver lining for what is otherwise a national tragedy, the pandemic brought on by COVID – 19 has created a rush on grocery stores and other food suppliers throughout the country. With few exceptions the major employers in our division are extremely busy and our members are heroically answering the call to action brought forth by so many people throughout the United States who otherwise would have nobody else to depend on in their time of need. Furthermore, in most states liquor has been classified as an essential item during an emergency, so our drivers who transport alcohol are not expected to suffer from significant financial hardships brought on by COVID – 19.
For those of us you who are California residents – as am I – you are probably already aware that Gov. Gavin Newsom has issued a statewide "stay at home" order shutting down all bars, movie theaters, fitness centers and other places where large crowds gather indefinitely. Grocery distribution is considered an essential service, though, and as such you should be allowed to work unrestricted. We are working with state and local government officials to ensure that the temporary ban on non-essential services will not have an impact on your ability to perform your job.
Unfortunately, in spite of increased demand brought on by the pandemic, the Dean Foods bankruptcy is expected to continue without any significant changes from our last update on March 13, which you can read here.
We thank you for your continued service during a national emergency and we will continue to work with your local union and we will stay on top of developments moving forward. Thank you and keep an eye out for additional updates in the near future.
« Previous
Next »