Message from Director of Teamster Convention, Trade Show and Casino Division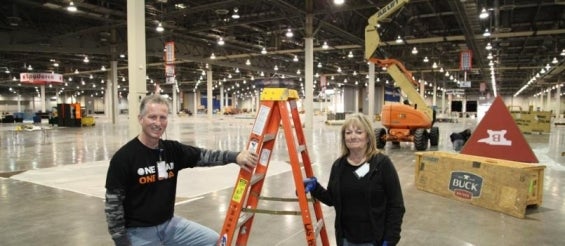 A message from the Director of the Convention, Trade Show and Casino Division, Tommy Blitsch:
As a result of the concerns over the spread of COVID-19, all trade shows in North America have been canceled until further notice. Almost all contractors have or are in the process of shutting down their offices for the foreseeable future. The Division has been in contact with the contractors and will continue to have dialogue with them.
On a positive note, many of our trade show markets are already seeing the canceled shows being rescheduled for later dates in the year. Many are projecting the shows will be rescheduled in the Summer or Fall. In fact, some markets have already announced new dates.
However, we do expect that some canceled shows in 2020 won't be back in their respected markets until 2021. I encourage each local to communicate to their members when rescheduled dates have been confirmed. If anyone has any questions please feel free to contact me.
On the Casino, Hotel and Racino side we have seen many properties close. This includes every hotel and casino on the Las Vegas Strip and downtown Las Vegas and locations across the country. Division Assistant Director Veronica Sawyer has been in contact with all properties in other locations and is working to provide effected local unions, their members and our division with status reports on current and future closures.
This is a very difficult time for our members in our division. The hospitality industries have been hit first during this crisis. I encourage all locals in the division to keep communications open with our members. When this crisis ends our Teamster members will be ready to show America that we are open for business.
« Previous
Next »