Unionized Workers at XPO and Teamsters Union Help Workers Win During Covid-19 Crisis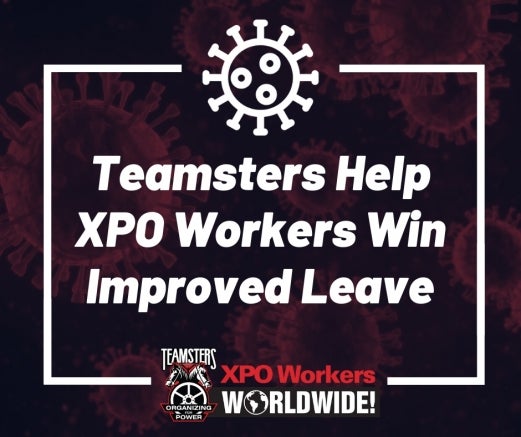 Unionized workers at XPO and their Teamsters Union have helped win a better leave policy at XPO concerning the Covid-19 crisis.
Here's a little history: When this pandemic first started, XPO initiated a Covid- 19 policy which Teamster terminals considered unfair. The initial XPO policy included going 100 hours negative, with workers shouldering the brunt of the responsibility including paying the company back for the extended leave.
At the unionized terminals, Teamster negotiators proposed articles to address Covid 19 in response to the XPO policy. The unionized workers continued negotiation pressure and exposed the unfair original policy and the company's handling of exposure cases. XPO, on Tuesday, March 25, put out a new policy that includes 10 paid sick days and reflects a more worker friendly remedy to this situation.
This is a win for ALL XPO workers!
Teamster agreements with UPS, UPS Freight and other carriers also put pressure on XPO to react in kind. With a union, workers gain a voice to change important policies! Unionized XPO terminals have it in writing and worked on everyone's behalf. Power comes with numbers. Join In!
« Previous
Next »