Update for March 27, 2020 from National Freight Division Director Ernie Soehl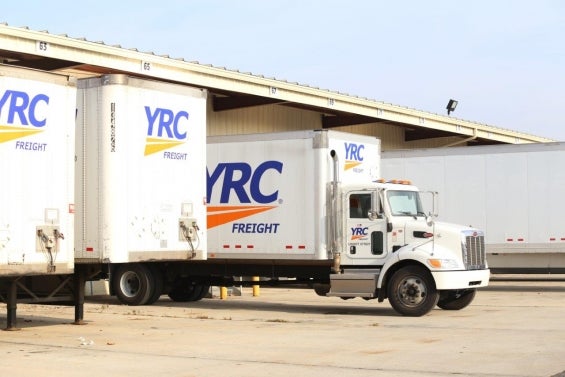 I continue to be in constant contact with the management of both YRCW and ABF. And, I continue to be proud of the professional and dedicated work that our members are doing. You are keeping this country going.
Please continue to maintain your hygiene and follow the CDC protocols.
For some runs we have worked it out to temporarily convert "laydown" runs into "meet and turns" so that drivers do not have to sleep in hotels and can return home. It is not possible for all runs, but every little bit that we can do to minimize public contact helps.
Likewise, we are urging the companies to not make the road drivers get out of their tractor and give it over to a switcher where possible. We are asking that if a road driver requests it, that the switcher be permitted to put down the landing gear and hook and unhook the hoses and cables, but that the road driver actually be permitted, where possible, to slide the power unit. This is in an effort to keep as few people as possible from getting into the tractors and again to minimize person-to-person contact.
Again, I have urged flexibility on the part of the company in terms of relaxing policies and rules. We too need to be flexible in these strange times but only as long as we are not compromising safety. I am seeing some pretty good cooperation so far.
As for the bad news, freight volumes have dropped significantly in some areas. While bill counts may remain steady in some locations, a lot of the deliveries cannot be made because the consignee or customer is closed. We have at least 20 states and two Canadian provinces that have issued shutdown orders. So, we expect that volumes may start to drop sharply in some terminals. There will likely be layoffs.
Basically, as the COVID-19 pandemic continues, we have no idea how freight volumes will play out. It is very unlikely, however, that they will remain steady. Some terminals will be hit much harder than others. Terminals that primarily service retail stores and their distribution centers (like furniture and appliance stores) will likely see a sharper drop off than terminals that primarily ship cleaning supplies, medical equipment, necessary food products and government supplies.
The companies are doing what they can to maintain volumes but things are changing rapidly. For example, ABF has had some success picking up work in the "spot" market to try to maintain volumes. But again, things are different for every company and every terminal within each company.
So, in short, we need to prepare ourselves for significant layoffs in some areas. Please continue to keep safe and thank you for the jobs you are doing.
« Previous
Next »