COVID-19 News Updates – April 15, 2020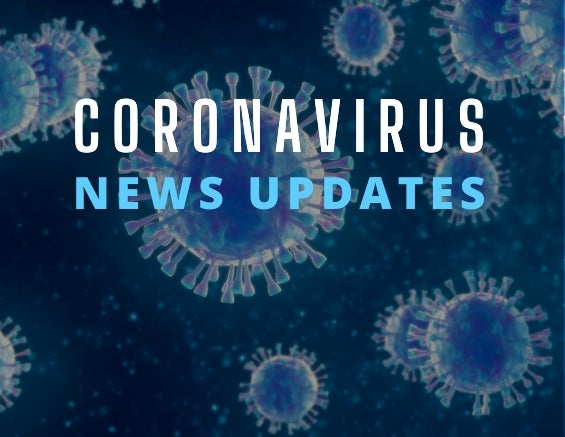 COVID-19 News Updates for April 15, 2020:
White House COVID-19 Updates
· President Trump and Members of the Coronavirus Task Force Hold a Press Briefing (VIDEO)
· President Donald J. Trump Is Demanding Accountability From the World Health Organization (HERE)
· Connecting Americans to Coronavirus Information Online (HERE)
· A Message from First Lady Melania Trump for America's Seniors (VIDEO)
· SBA Administrator Carranza: Paycheck Protection Program (VIDEO)
· Rear Admiral Weahkee: Thanks to HIS (VIDEO)
· Rear Admiral Weahkee: A Message to Indigenous People (VIDEO)
· Daily 1600 – The Left Is Hoping You Don't Remember… (HERE)
"Get My Payment" Web App Launched for Americans to Submit Direct Deposit Information and Track Payments (HERE)
Today, on what would have been Tax Day, the U.S. Department of the Treasury and IRS launched the "Get My Payment" web application. The FREE app allows taxpayers who filed their tax return in 2018 or 2019 but did not provide their banking information on either return to submit direct deposit information. Once they do, they will get their Economic Impact Payments deposited directly in their bank accounts, instead of waiting for a check to arrive in the mail. "Get My Payment" also allows taxpayers to track the status of their payment.
Supplemental Security Income Recipients Will Receive Automatic COVID-19 Economic Impact Payments (HERE)
The Social Security Administration announced today that Supplemental Security Income (SSI) recipients will automatically receive their Economic Impact Payments directly to their bank accounts through direct deposit, Direct Express debit card, or by paper check, just as they would normally receive their SSI benefits. Treasury anticipates SSI recipients will receive these automatic payments no later than early May.
Secretary DeVos Proposes Rethinking Teacher Professional Development by Empowering Teachers to Customize, Personalize their Continued Learning (HERE)
U.S. Secretary of Education Betsy DeVos proposed a new funding priority today that would empower teachers to rethink their professional development. Under the proposal, teachers would be empowered, through stipends or vouchers, to select and access professional development courses and opportunities that are relevant to their personal needs or career goals instead of having one-size-fits all programming dictated to them by the state or local education agency.
VA, Facebook and American Red Cross Provide Portal Video Calling Devices to Veterans, Caregivers and Families (HERE)
The U.S. Department of Veterans Affairs (VA) began making Portal from Facebook devices available, April 15, to Veterans and their caregivers and families to reduce isolation and improve social connectedness at home. In support of Veterans' mental health and social connection, VA partnered with Facebook to provide more than 7,400 devices, while the American Red Cross Military Veteran Caregiver Network will store and ship them to qualifying Veterans in pairs.
ONDCP COVID-19 Fact Sheet (HERE)
· During the COVID-19 crisis, the White House Office of National Drug Control Policy (ONDCP) is leading efforts to ensure that prevention, treatment, recovery support services, and safe and effective pain management remain available nationwide.
HHS Awards $90 Million to Ryan White HIV/AIDS Program Recipients for COVID-19 Response (HERE)
· Today, HHS, through the Health Resources and Services Administration, awarded $90 million for Ryan White HIV/AIDS Program recipients across the country to prevent, prepare for, and respond to COVID-19.
CMS Increases Medicare Payment for High-Production Coronavirus Lab Tests (HERE)
· Under President Trump's leadership, the Centers for Medicare & Medicaid Services today announced Medicare will nearly double payment for certain lab tests that use high-throughput technologies to rapidly diagnose large numbers of COVID-19 cases.
FDA Daily Roundup – April 15, 2020 (HERE)
· The FDA, an agency within the U.S. Department of Health and Human Services, protects the public health by assuring the safety, effectiveness, and security of human and veterinary drugs, vaccines and other biological products for human use, and medical devices.
NIH Study Validates Decontamination Methods for Re-Use of N95 Respirators (HERE)
· N95 respirators can be decontaminated effectively and maintain functional integrity for up to three uses, according to National Institutes of Health scientists.
DHS and USDA Move to Protect American Farmers and Ensure Continued Flow of America's Food Supply (HERE)
· DHS, with the support of USDA, has announced a temporary final rule to change certain H-2A requirements to help U.S. agricultural employers avoid disruptions in lawful agricultural-related employment, protect the nation's food supply chain, and lessen impacts from the coronavirus (COVID-19) public health emergency. These temporary flexibilities will not weaken or eliminate protections for U.S. workers.
DOL Takes Action to Help American Workers During the Coronavirus Pandemic (HERE)
· "Through daily technical assistance, four major guidance documents, answers to frequently asked questions, and proactive IT support related to the CARES Act, the department has given states a roadmap of how to get financial relief into the hands of American workers," said Assistant Secretary of Labor for the Employment and Training Administration John Pallasch.
Announces $91.8 Million Funding Opportunity to Assist America's Migrant and Seasonal Farmworkers (HERE)
· The U.S. Department of Labor today announced the availability of up to $91.8 million in grant funding to support the economic stability of farmworkers through the National Farmworker Jobs Program.
DOE Announces Crude Oil Storage Contracts to Help Alleviate U.S. Oil Industry Storage Crunch (HERE)
· Hit with the combined effects of COVID-related demand destruction and excess supply, the U.S. oil industry is faced with storage demand exceeding availability. Responding quickly to this emerging storage crunch, on April 2, 2020, DOE issued a Request for Proposals to use available storage capacity at the SPR for temporary storage.
Guard Assists Illinois Residents in COVID-19 Response (HERE)
· About 31,000 Army and Air National Guard troops nationwide have been activated to support the COVID-19 pandemic response, and about 650 have been activated in Illinois, the chief of operations for the Illinois National Guard's joint task force said.
VA Secretary Wilkie Thanks Wounded Warrior Project for $10 Million Commitment to Aid Veterans (HERE)
· U.S. Department of Veterans Affairs' Secretary Robert Wilkie praised the Wounded Warrior Project (WWP) on April 10, for its generous donation of $10 million to assist Veterans experiencing a financial crisis due to COVID-19.
For the most up-to-date information, please see the CDC's website: www.coronavirus.gov.
« Previous
Next »