A Message from IBT Passenger Transportation Director Rick Middleton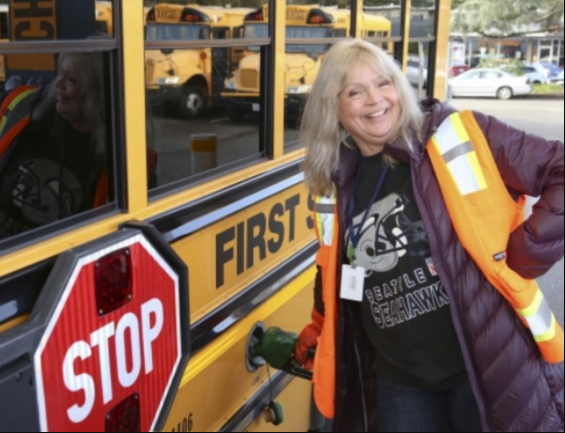 A Message from IBT Passenger Transportation Director Rick Middleton:
As the coronavirus (COVID – 19) spreads, your Teamster representatives are working relentlessly to ensure the safety and security of our membership in the Passenger Transportation Division. We are available to address any issues that have come about as a result of this unprecedented calamity.
First and foremost, I would like to say that the way our members in this division are affected by COVID – 19 vary widely from case to case: the company you work for, people you provide services for and the state you live in all have an impact on how your job may or may not change because of the pandemic. You should reach out to your shop steward, business agent or other local union representative for the most specific and comprehensive information available regarding your specific circumstances for this very reason.
There are a number of developments in alleviating any stress, financial or otherwise, brought forth by COVID – 19 in our division. A number of states, including California, Pennsylvania and Illinois, have laws or regulations that ensure school bus workers employed by private contractors are treated the same as those employed directly by school districts, which means you will be subject to the same protections and pay guarantees that they get if you live in one of those states. First Student, Durham School Services, North American Central School Bus and a number of other operators have committed to paying their workforce through the end of the school year in June – to the extent that they can.
We have been working with our employers since the beginning of the outbreak to address safety and health issues brought on by the outbreak and will continue to work with them as the situation progresses. The IBT is working hand-in-hand with local unions to ensure that the school boards you provide services for are honoring their contractual obligations in spite of schools being closed.
We thank you for your continued service during a national emergency. Those of you who have continued to go to work every day in spite of the pandemic to deliver services to vulnerable citizens who rely on you; you make Teamsters all across North America and union members all across the world prouder than ever of who we are.
With Solidarity,
Rick Middleton
Director, Passenger Transportation Division
« Previous
Next »