Sysco Warehouse Workers, Drivers in Florida Ratify First Teamster Contracts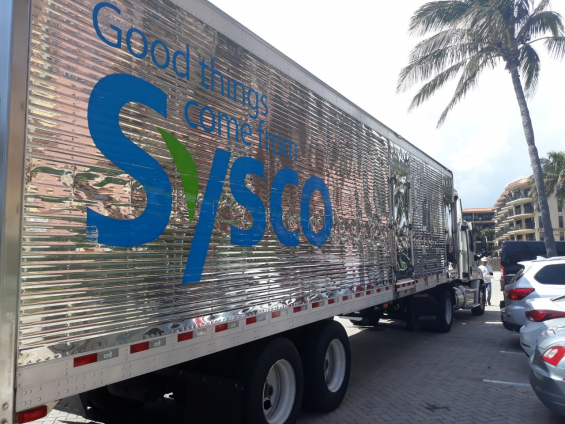 In a near unanimous vote, Sysco warehouse workers and drivers who are members of Teamsters Local 769 in Miami have ratified their first contracts.
Despite the challenging climate posed by coronavirus closures, the one-year agreements include important protections for workers: just cause language, layoff and recall rights for furloughed workers, as well as seniority and wage protections.
"Given the terrible situation facing these workers and the country as a whole, this contract is important because of the layoff language and recall rights," said Josh Zivalich, Local 769 President. "The workers recognized this with the near unanimous approval."
The unit of 128 warehouse workers voted to form their union last August; the 126 drivers voted in February 2019. The center is located in Medley, Florida, near Miami.
Local 769 secured a side agreement in which the company will pay the cost of the workers' health insurance for the next two months for those furloughed by shutdowns in the cruise ship industry — a significant portion of the company's business.
« Previous
Next »