Teamsters Express Division Update for April 23, 2020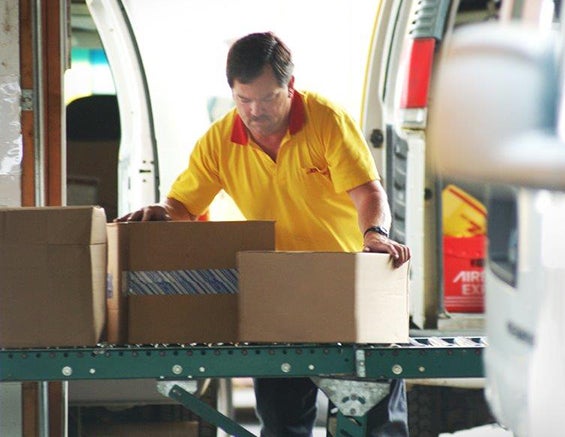 The following is an update from Teamsters Express Division Director Bill Hamilton.
I remain in near daily contact with DHL Express and AEI. Obviously, the safety of our members is the highest priority.
In terms of DHL, we have had a number of locations where employees have tested positive for COVID-19. As a result, we still have a number of members in quarantine status. In all locations where this has occurred, we are hearing that the company has done a fairly decent job of quarantining people, and sanitizing the workplaces and equipment, including with rapid response "deep cleaning" teams.   But, if anybody is seeing a failure on the part of DHL in terms of safety or sanitation regarding Covid-19, please contact me right away and we will get after the company.
As I previously reported, the company has put up plexiglass barriers to shield people from public exposure at customer windows, and has adopted procedures to minimize driver physical contact with customers such as using a combination of photographs of delivered packages and phone calls to customers notifying them that their package is outside and then verifying from a safe distance that the customer actually picks up the package.
Right now, we are not seeing a huge spike in layoffs at DHL Express. Volumes vary by location of course, but overall, we are not seeing the catastrophic drop that other industries are seeing. Nevertheless, we have agreed to a vacation flex policy with the company that will allow members more flexibility to take additional vacation time in order to minimize layoffs and maintain health coverage. Seniority has been protected. The vacation flex plan has been posted on the Teamster website and has been blast faxed to all DHL Local Unions.
A DHL Express driver was featured at a White House ceremony last week recognizing the outstanding service that our front-line Express workers are providing to America during this crisis. I am truly am proud of our members.
As for AEI, we are also insisting that the company maintain the safest and cleanest workplaces possible and follow the CDC guidelines. Again, we are working with the company to maintain flexibility on vacation scheduling in order to allow our members to have some flexibility and hopefully maintain some health coverage by using accrued vacation time. In fact, we will likely be extending our vacation flex MOU with the company in this regard. Unfortunately, AEI volumes have been down largely due to the steep decline in Asia trade as a result of COVID-19. It is hoped that in the next 2- to 3-week range we will see volumes start to increase due to the reopening of some of the Asian markets. Again, I want to recognize and thank our folks at AEI. They, like our DHL Express workers, are doing a terrific job and I am truly proud of them.
« Previous
Next »