Update For Teamsters Brewery And Soft Drink Workers For April 22, 2020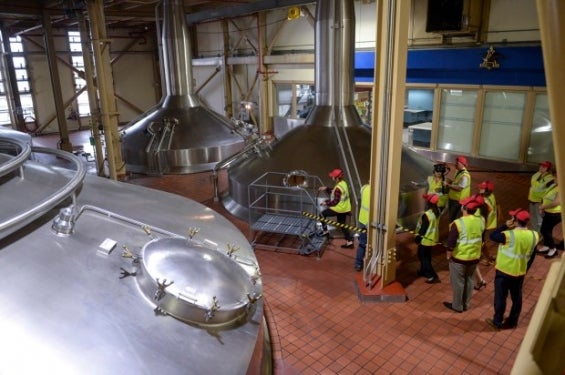 An update from Greg Nowak, Director of the Teamsters Brewery and Soft Drink Workers Conference:
Consumers are continuing to purchase beer, wine, liquor and soft drinks at a brisk pace throughout the U.S. which is helping to overcome the lull in the sales due to the closing of bars, restaurants and other on-premise accounts (sporting events). One article we saw said that consumers were stockpiling alcoholic beverages with sales up 55% due to the COVID-19 crisis. As a result, most of the breweries represented by the Teamsters continue to operate at near capacity, as are bottling facilities for soft drink and bottled water production.
We have seen reports of some breweries retrofitting their equipment to produce hand sanitizer in order to help counterbalance the shortage of the product. Anheuser-Busch, in particular, has been making hand sanitizer as reported by KTLA news: https://ktla.com/news/local-news/anheuser-busch-brewing-company-making-hand-sanitizer-at-van-nuys-brewery/. (The two A-B locations mentioned in the article – Van Nuys, California and Baldwinsville, New York, are represented by Teamster locals 896 and 1149)
I want to remind everyone that the IBT has published some fact sheets in response to the COVID-19 crisis that are very helpful. One in particular, "The Union's Role in the Workplace", can be accessed here. https://teamster.org/wp-content/uploads/2018/12/ibtsafetyandhealthcovid19unionsroleinworkplacepreparationkm.pdf Another fact sheet, "Exposed and Infected Workers Rights and Employers Responsibilities" can be accessed here: https://teamster.org/wp-content/uploads/2018/12/4920covid19covid19positiveworker.pdf and gives valuable information should someone in your workplace become infected.
« Previous
Next »