COVID-19 News Updates – May 21, 2020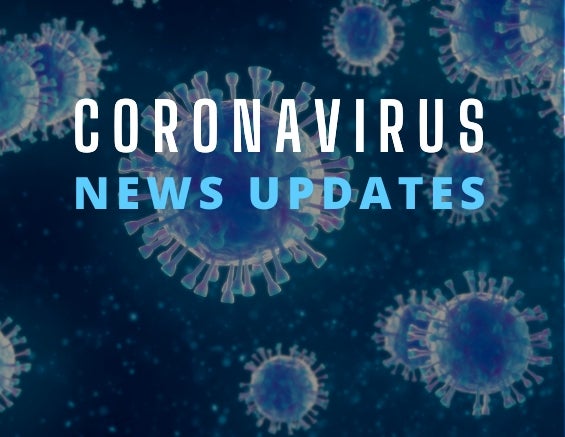 Guidelines for Opening Up America Again
President Trump has unveiled Guidelines for Opening Up America Again, a three-phased approach based on the advice of public health experts. These steps will help state and local officials when reopening their economies, getting people back to work, and continuing to protect American lives. Please click here for more information: Guidelines for Opening Up America Again
White House COVID-19 Updates
SBA Administrator: Public-Private Partnerships Will Lead Recovery (HERE)
To date, the state's small business sector has received more than $16.5 billion in emergency capital through the PPP. The forgivable loan program, which helps small businesses cover two months of payroll and other fixed expenses, helped stabilize more than 114,000 Michigan businesses that have been hammered by lockdowns and necessary social distancing requirements.
CDC Releases Resources to Assist States to Open (HERE)
Across America, states and localities are experiencing different phases of the COVID-19 pandemic. Many have chosen to begin moving gradually and strategically toward resuming civic life. To help states, tribes, localities, and territories, as well as businesses and community organizations operate as safely as possible during the COVID-19 pandemic, CDC released two new resources to aide in reopening.
Trump Administration's Operation Warp Speed Accelerates AstraZeneca COVID-19 Vaccine to be Available Beginning in October (HERE)
Responding to President Trump's call to develop 300 million doses of SARS-CoV-2 vaccine by January under Operation Warp Speed, the U.S. Department of Health and Human Services (HHS) and AstraZeneca are collaborating to make available at least 300 million doses of a coronavirus vaccine called AZD1222, with the first doses delivered as early as October 2020.
FDA Provides Promised Transparency for Antibody Tests (HERE)
FDA Releases Report on Investigation into Fall 2019 Outbreaks of Illnesses Tied to Romaine Lettuce (HERE)
As the nation grapples with the COVID-19 public health emergency, the U.S. Food and Drug Administration is grateful for all that the food and agricultural sector is doing to provide safe and available food to consumers during this difficult time.
USDA to Provide $1 Billion in Loan Guarantees for Rural Businesses and Ag Producers (HERE)
U.S. Secretary of Agriculture Sonny Perdue today announced that the Department is making available up to $1 billion in loan guarantees to help rural businesses meet their working capital needs during the coronavirus pandemic.
USDA and USTR Announce Continued Progress on Implementation of U.S.-China Phase One Agreement (HERE)
The U.S. Department of Agriculture (USDA) and the Office of the U.S. Trade Representative (USTR) today announced additional progress in the implementation of the agriculture-related provisions of the U.S.-China Phase One Economic and Trade Agreement (The Agreement), which entered into force on February 14, 2020.
U.S. Department of Energy Announces $53 Million for Small Business Research and Development Grants (HERE)
Today, U.S. Secretary of Energy Dan Brouillette announced that the Department of Energy will award 256 grants totaling $53 million to 211 small businesses in 35 states and the District of Columbia.
Coronavirus Pandemic Response: PPE Packages for Nursing Homes (HERE)
Under direction of the White House Coronavirus Task Force, FEMA is coordinating two shipments totaling a 14-day supply of personal protective equipment (PPE) to nearly 15,000 nursing homes across the Nation.
Photos of Whole-of-America COVID-19 Response (HERE)
To date, FEMA, HHS and the private sector combined have coordinated the delivery of or are shipping: 83.8 million N-95 respirators, 133.7 million surgical masks, 12 million face shields, 25.2 million surgical gowns and 989.4 million gloves.
Three Food Banks to Benefit from $5.7 million in FEMA Funding to the State of Kansas (HERE)
Three Kansas food banks will get a boost from the State of Kansas as a result of more than $5.7 million in expedited funding provided by the Federal Emergency Management Agency (FEMA).
Fact Sheet: DHS Measures on the Border to Limit the Further Spread of Coronavirus (HERE)
In order to limit the further spread of coronavirus, the U.S. has reached agreements with both Canada and Mexico to limit all non-essential travel across borders. Working closely and collaboratively, the Department of Homeland Security is part of a North American approach to stop the spread of the virus.
IRS Nationwide Tax Forums Go Virtual in 2020 (HERE)
The Internal Revenue Service today announced the 2020 IRS Nationwide Tax Forums will be held virtually in 2020 with a series of live-streamed webinars beginning this July.
IRS.gov Helps Taxpayers Get Tax Information They Need; Find Tools for Filing, Paying, Checking Accounts and Answering Questions (HERE)
The Internal Revenue Service reminds taxpayers today about several online tools available to help them get the tax information they need as the IRS has limited operations due to the coronavirus.
Chair Jerome H. Powell Opening Remarks at "A Fed Listens Event: How is COVID-19 Affecting Your Community?" (HERE)
Policies that address the resumption of economic activity are the province of elected officials at all levels of government, in close consultation with public health and medical professionals. But all of us have our own decisions to make as well, and those decisions will depend on public confidence that it is again safe to undertake various activities. From an economic perspective, we hope to learn a lot from your experiences and from what you're hearing from your colleagues, customers, and communities: How they're coping with that uncertainty now, how they're thinking about a future that's harder to plan for, and what matters most as they navigate the path.
U.S. Department of Labor Announces Rule to Better Deliver Retirement Plan Information Options, While Saving Billions of Dollars for Plans (HERE)
The U.S. Department of Labor today announced publication of a final rule that expands the ability of private sector employers to communicate retirement plan information online or by email.
TSA Prepared for Summer Travelers with Updated Security Procedures (HERE)
With the Memorial Day holiday weekend kicking off the start of summer, the Transportation Security Administration is preparing a very different travel season given the evolving COVID-19 pandemic. TSA has implemented changes to the security screening process that reduce the potential for cross-contamination at the security checkpoint in an effort to help prevent the spread of COVID-19.
Video: DOD Officials Provide Update on COVID-19 Efforts (HERE)
Jonathan Rath Hoffman, assistant to the secretary of defense for public affairs, and Matthew Donovan, undersecretary of defense for personnel and readiness, briefed reporters at the Pentagon on COVID-19 efforts.
United States Strategic Approach to the People's Republic of China (HERE)
On May 20, 2020, in accordance with the 2019 National Defense Authorization Act, the administration delivered a report, "U.S. Strategic Approach to the People's Republic of China" to members of Congress. This report articulates our whole-of-government approach to China under the 2017 National Security Strategy.
Resumption of Elective Surgery (HERE)
Recently, the department updated the policy on elective surgeries and procedures. This policy aligns the resumption of elective procedures with the department's health protection condition (HPCON) framework and the administration's Opening Up America Again plan.

Resuming Elective Surgical, Invasive, and Dental Procedures in Military Medical and Dental Treatment Facilities (HERE)
Army's Aberdeen Test Center Uses Innovation to Fight COVID-19 (HERE)
As a test center responsible for ensuring military equipment works as required for the warfighter, ATC determines risks and finds mitigation tools as a matter of daily operation. The safety of the workforce is the No. 1 priority in the command, and it only made sense to apply the same safety practices to the COVID-19 response, said Army Col. John Hall, the commander of ATC.
Georgia National Guard Assists COVID-19 Testing Facilities (HERE)
The Georgia National Guard, in partnership with the Georgia Department of Public Health and Augusta University, is assisting COVID-19 testing facilities in response to the public health state of emergency.
For the most up-to-date information, please see the below fact sheets and the CDC's website: www.coronavirus.gov.
« Previous
Next »