COVID-19 News Updates for June 29, 2020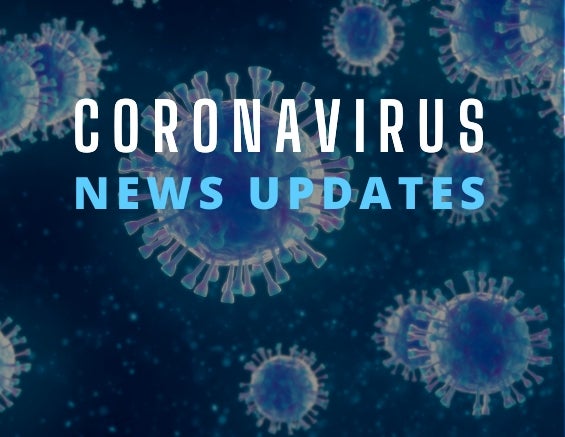 Guidelines for Opening Up America Again
President Trump has unveiled Guidelines for Opening Up America Again, a three-phased approach based on the advice of public health experts. These steps will help state and local officials when reopening their economies, getting people back to work, and continuing to protect American lives. Please click here for more information: Guidelines for Opening Up America Again
· Testing Overview (HERE)
· Testing Blueprint (HERE)
· Guidance for Cleaning and Disinfecting Public Spaces, Workplaces, Businesses, Schools and Homes (HERE)
· CDC guidance for Camps, Child Care Programs, Schools, Mass Transit, Restaurants And Bars, and Workplaces
· CDC Activities and Initiatives Supporting the COVID-19 Response and the President's Plan for Opening America Up Again (HERE)
White House Updates
· Readout from the Vice President's Governors Briefing on COVID-19 Response & Recovery (HERE)
· Remarks by Vice President Pence in a Briefing on COVID-19 | Dallas, TX (HERE)
· Press Briefing by Press Secretary Kayleigh McEnany (REMARKS, VIDEO)
Small-Business Loan Program Has Helped Millions (HERE)
· "Tens of millions of jobs have been saved by the program, many of which would have otherwise been lost. SBA worked with 5,500 lenders of all sizes, including 4,000 community banks, 1,000 credit unions, 302 Community Development Financial Institutions (CDFIs), 170 Minority Depository Institutions, 54 farm credit institutions, and prominent non-bank lenders like fintechs." – Jovita Carranza
Statement from Secretary Steven T. Mnuchin on the Primary Market Corporate Credit Facility (HERE)
· "Today, the PMCCF, operated by the Federal Reserve Bank of New York and supported by funds committed by the Treasury Department under the CARES Act, will become operationally available to provide bond financing to U.S. companies with investment grade debt ratings, as well as those that were investment grade as of March 22, 2020. By providing large employers access to backstop funding, the PMCCF will help U.S. businesses maintain their operations and support a robust recovery as we continue to safely reopen our economy."
Federal Reserve Board Releases New Term Sheet for the Primary Market Corporate Credit Facility, Adding Pricing and Other Information (HERE)
· The Primary Market and Secondary Market Corporate Credit Facilities were established with the approval of the Treasury Secretary and with $75 billion in equity provided by the Treasury Department from the CARES Act.
National Taxpayer Advocate Erin Collins Delivers her First Report to Congress; Identifies COVID-19 challenges, CARES Act, and Taxpayer First Act Implementation as Priority Issues for Taxpayers (HERE)
· National Taxpayer Advocate Erin M. Collins today released her first report to Congress, identifying taxpayer challenges arising from the COVID-19 pandemic, the Coronavirus Aid, Relief, and Economic Security (CARES) Act, and the IRS's implementation of the Taxpayer First Act as priority issues the Taxpayer Advocate Service (TAS) plans to focus on in the coming year. The report also assesses the 2020 filing season, identifies other TAS areas of focus, and includes the IRS's responses to administrative recommendations proposed in the National Taxpayer Advocate's 2019 annual report.
U.S. Department of Labor Offers Webinars for Business Owners, Employers and Other Stakeholders on Coronavirus-Related Paid Sick Leave (HERE)
· The U.S. Department of Labor's Wage and Hour Division (WHD) in Indianapolis, Indiana, the IRS, the U.S. Small Business Administration (SBA), the Equal Employment Opportunity Commission (EEOC) and the Indiana Department of Workforce Development (DWD) are presenting a webinar on paid sick leave and expanded family and medical leave requirements of the Families First Coronavirus Response Act (FFCRA) for employers and business owners.
ICYMI: U.S. Department of Labor Acts to Help American Workers and Employers during the Coronavirus Pandemic (HERE)
· Last week, the U.S. Department of Labor took a range of actions to aid American workers and employers as our nation combats the coronavirus pandemic.
U.S. Department of Labor Issues Guidance on Child Labor; Paid Sick and Expanded Family and Medical Leave Amid School and Camp Closures (HERE)
· With school and summer activity schedules greatly altered as America continues to re-open in the wake of the coronavirus, the U.S. Department of Labor's Wage and Hour Division (WHD) today issued two Field Assistance Bulletins to clarify issues relevant to the pandemic's effects on the workplace.
For the most up-to-date information, please see the CDC's website: www.coronavirus.gov.
« Previous
Next »