Message For Public Services Division Members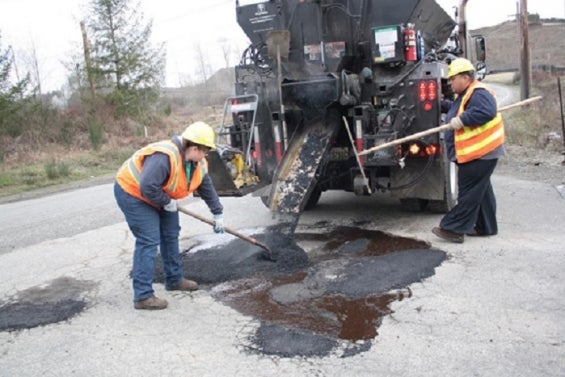 A Message to Public Services Teamsters from Division Director Jason Rabinowitz
In these challenging times, when our members' lives and livelihood are on the line, and our Union is standing strong to protect worker safety and jobs, communication is crucial to our success. This why the Public Services Division has been working closely with our local unions throughout this unprecedented time, holding biweekly webinars with locals to better address the issues facing all public sector workers during the COVID-19 crisis. We are also communicating regularly with our members through virtual town halls to keep public sector workers informed of all the work the Union is doing to protect workers.
The division is working around the clock to ensure that all PSD members are safe and protected on the job, and that all frontline workers are protected with the proper safety and PPE, and compensated fairly for their essential work. This includes flexing our political power at all levels of government, including Congress.
In our most recent member town hall, Senator Elizabeth Warren and Representative Susan Wild addressed PSD members to share critical information regarding the CARES Act, a COVID- 19 stimulus package, which thanks to the work of the Teamsters political efforts was successfully passed and signed into law.
The union campaign to win stimulus funding for public services is a big priority for our division. In these tough economic times, our local governments are taking a hit, and they need the support of our federal government to ensure that the public service you perform can continue. The federal legislation outlined by Congress in the CARES Act will provide state and local funding to make sure that PSD members are being supported. Additionally, it will provide workers with financial support and unemployment insurance in the event of layoff. That said, we are fighting tooth and nail against layoffs, furloughs and any cuts to wages and benefits.
President Hoffa also joined the member town hall to remind members of their rights during the COVID-19 crisis, especially regarding safety. We continue to call on employers to fully enforce CDC guidelines in the workplace, and we are not backing down in our effort to push for mechanisms to hold employers accountable for protecting workers.
These are trying times, but as Teamsters, we know the value or worker power. More importantly, we know our greatest strength is solidarity, and that we are always strongest when we are united together.
To all our members who are still hard at work serving on the front lines, I want to send you my sincere gratitude and support, and let you know your health and safety is paramount. It is critically important that all PSD members follow the CDC's recommendations regarding hand washing and social distancing. We continue to urge employers to relax restrictions on working from home so that our members can properly quarantine to minimize exposure, and that workers are provided personal leave and time off to care for themselves or loved ones who have been infected.
The Public Services Division is fully committed to ensuring that working people are protected, our contracts are honored, and our working conditions are safe. As always, we continue in our fight to build union strength across the country through bargaining, lobbying and organizing.
I am reminded every day that our members are the true heroes of this crisis—performing essential services to keep America safe and public services running. I want to thank all of you for your dedication, courage, unity and strength. I have no doubt that together we will prevail and come out stronger than ever before.
« Previous
Next »