Colorado Governor Signs Teamster-Backed Bills into Law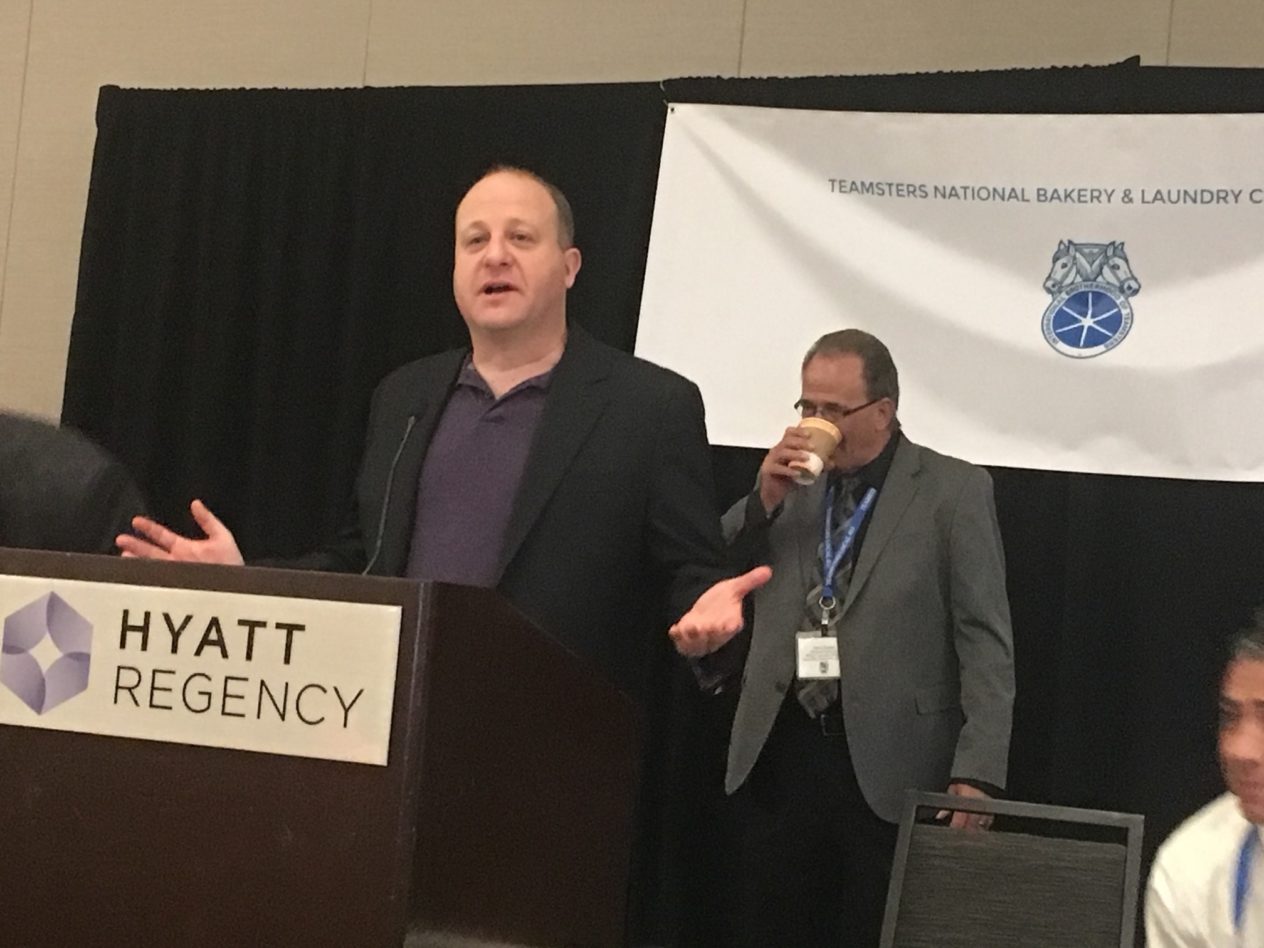 Colorado Gov. Jared Polis signed two bills strongly supported by the Teamsters into law this week that will guarantee paid sick leave and expand unemployment payments at a time when those on the job are particularly vulnerable.
As part of the sick leave legislation, all state employers must provide paid leave in accordance with Congress' "Families First" bill through the end of 2020, removing the cap that limited it to employers with under 500 workers in the federal legislation.
Additionally, the new law mandates that employers with 16 or more workers provide paid sick leave beginning Jan. 1, 2021, and that all employers regardless of size must begin providing leave on Jan. 1, 2022. The formula laid out calls for one hour accrued for every 30 hours worked up to 48 earned hours per year, or approximately six paid days annually.
"Senate Bill 205 is historic legislation that will soon improve the health and safety of all workers in Colorado who haven't been covered by paid sick leave in the past," said Steve Vairma, President of Teamsters Joint Council 3 and a Teamsters International Vice President. "It could not have been signed into law had we not been successful in electing worker-friendly legislators in 2018. It is essential that we continue this process in the 2020 election."
Meanwhile, the unemployment measure expands what an individual can make and still be eligible for unemployment insurance, increasing the threshold to 50 percent from 25 percent of the benefit amount. The increased payment level will last for two years.
The legislation also expands what constitutes "good cause" to quit a job and still be eligible for unemployment – including employers not following safety and health guidelines, child-care issues due to school closings, and caring for sick family members, among other things.
The Teamsters for years have pushed for the passage of similar legislation at all levels of government because it is the right thing to do. Workers deserve to be treated with respect and dignity. That only happens when they can care and support themselves and their families. Those needs have become even more important during this coronavirus epidemic.
« Previous
Next »