COVID-19 News Updates for July 6, 2020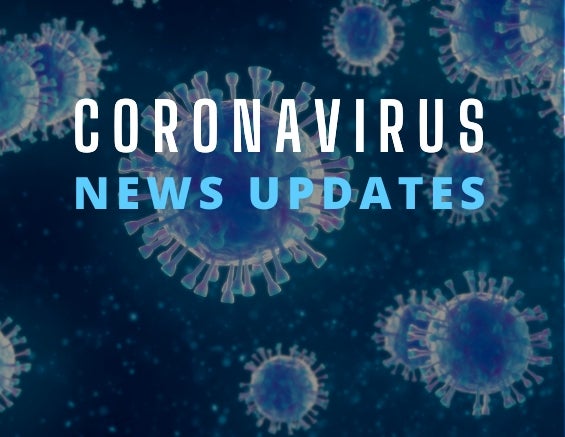 Guidelines for Opening Up America Again
President Trump has unveiled Guidelines for Opening Up America Again, a three-phased approach based on the advice of public health experts. These steps will help state and local officials when reopening their economies, getting people back to work, and continuing to protect American lives. Please click here for more information: Guidelines for Opening Up America Again
· Testing Overview (HERE)
· Testing Blueprint (HERE)
· Guidance for Cleaning and Disinfecting Public Spaces, Workplaces, Businesses, Schools and Homes (HERE)
· CDC guidance for Camps, Child Care Programs, Schools, Mass Transit, Restaurants And Bars, and Workplaces
· CDC Activities and Initiatives Supporting the COVID-19 Response and the President's Plan for Opening America Up Again (HERE)
White House Updates
SBA and Treasury Announce Release of Paycheck Protection Program Loan Data (HERE)
The U.S. Small Business Administration, in consultation with the Treasury Department, today announced it was releasing detailed loan-level data regarding the loans made under the Paycheck Protection Program (PPP). This disclosure covers each of the 4.9 million PPP loans that have been made.
Treasury Department and IRS Issue Guidance for Consolidated Groups Regarding Net Operating Losses (HERE)
The Department of the Treasury and the Internal Revenue Service today issued proposed regulations and temporary regulations that provide guidance for consolidated groups regarding net operating losses (NOLs). The Tax Cuts and Jobs Act (TCJA) and the Coronavirus Aid, Relief, and Economic Security Act (CARES Act) amended the rules for NOLs.
Assistant Secretary for Health Admiral Brett P. Giroir, M.D., Statement on FDA EUA Approval of the BD Veritor Portable, Rapid Point-of-Care Antigen Test to Detect SARS-CoV-2 (HERE)
FDA Issued Emergency Use Authorization for Point of Care Antigen Test (HERE)
The U.S. Food and Drug Administration issued an Emergency Use Authorization (EUA) for a COVID-19 antigen diagnostic test, the BD (Becton Dickinson) Veritor System for Rapid Detection of SARS-CoV-2. This is the second antigen test the FDA has authorized for the detection of SARS-CoV-2 antigens. This test is authorized for use in laboratories certified under the Clinical Laboratory Improvement Amendments of 1988 (CLIA) for high, moderate, or waived complexity testing, meaning it can be used in patient care settings operating under a CLIA Certificate of Waiver, Certificate of Compliance, or Certificate of Accreditation.
FDA Authorizes Additional COVID-19 Combination Diagnostic Test Ahead of Flu Season (HERE)
CMS Proposes Medicare Payment Changes to Support Innovation and Increased Access for Dialysis in the Home Setting (HERE)
Today, the Trump Administration took dramatic steps to support access to home dialysis through the Centers for Medicare & Medicaid Services (CMS) proposed changes to the Medicare End-Stage Renal Disease (ESRD) Prospective Payment System (PPS).
Weekly Update: DHS Response to COVID-19 (HERE)
The Department of Homeland Security and its committed workforce cross more than a dozen offices. Components have been working in concert with the White House to execute an aggressive response to the COVID -19 pandemic. We continue to remain focused on security and safety for the American people as we reopen the American Economy and accelerate our economic recovery.
State launches Washington Listens program to support people affected by the stress of COVID-19 (HERE)
In response to COVID-19, Washington has launched Washington Listens, a support program and phone line to help people manage elevated levels of stress due to the pandemic.
Important Information Regarding FEMA Temporary Final Rule on Prioritization and Allocation of Certain Scarce or Threatened Health and Medical Resources for Domestic Consumption (HERE)
U.S. Department of Commerce Invests Cares Act Funding to Boost Economic Development Programs Critical to Helping Communities Respond to Coronavirus (HERE)
EDA CARES Act Recovery Assistance, which is being administered under the authority of the bureau's flexible Economic Adjustment Assistance (EAA) program, provides a wide-range of financial assistance to eligible communities and regions as they respond to and recover from the impacts of the coronavirus pandemic. For complete information, please visit EDA CARES Act Recovery Assistance page.
For the most up-to-date information, please see the CDC's website: www.coronavirus.gov.
« Previous
Next »