COVID-19 News Updates for August 20, 2020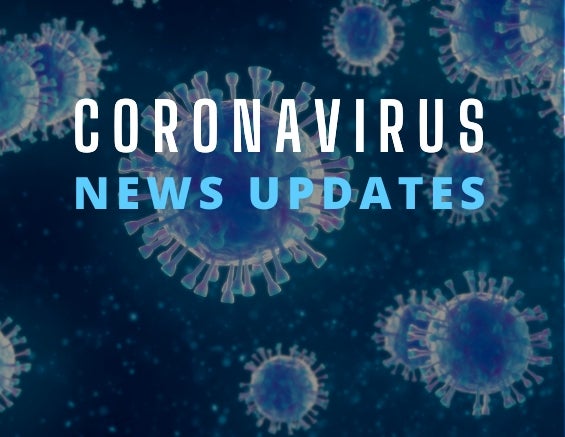 Trump Administration Uses Defense Production Act to Aid Our Most Vulnerable (HERE)
· Under the leadership of President Trump, the Department of Health and Human Services leveraged the Defense Production Act (DPA) to apply priority rated orders for contracts with Becton Dickinson (BD) exit disclaimer icon and Quidel Corporation exit disclaimer icon. These acquisitions will fulfill a large-volume purchase of diagnostic systems and assays for COVID-19 testing and will expedite shipments of these systems and assays to every nursing home certified by the Centers for Medicare & Medicaid services (CMS) with a Clinical Laboratory Improvement Amendment (CLIA) Certificate of Waiver – approximately 14,000 nursing homes – in the United States.
HHS Awards over $35 million to Increase Access to High Quality Health Care in Rural Communities (HERE)
· Today, the U.S. Department of Health and Human Services (HHS), through the Health Resources and Services Administration (HRSA), awarded over $35 million to more than 50 rural organizations across 33 states as part of a sustained federal effort to increase access to high quality care in rural communities. The awards reflect investments in key areas including telehealth, health workforce training, health research, technical assistance for vulnerable rural hospitals and HIV care and treatment.
OCR Resolves Complaint with Utah After it Revised Crisis Standards of Care to Protect Against Age and Disability Discrimination (HERE)
· Today, the Office for Civil Rights (OCR) at the U.S Department of Health and Human Services (HHS) is announcing it has reached an early case resolution with the state of Utah after it revised its crisis standards of care ("CSC") guidelines to ensure that such criteria do not discriminate against persons on the basis of age and disability. This is OCR's seventh resolution with a state regarding discrimination concerns during COVID-19.
Visiting Friends and Family with Higher Risk for Severe Illness (HERE)
· When you visit friends & family who are at higher risk for severe illness from COVID-19, take these important steps. Wear masks. Stay 6 at least feet apart. Meet outside if possible. Wash your hands often. Sanitize all touched surfaces.
Unemployment Insurance Weekly Claims Report (HERE)
· In the week ending August 15, the advance figure for seasonally adjusted initial claims was 1,106,000, an increase of 135,000 from the previous week's revised level. The previous week's level was revised up by 8,000 from 963,000 to 971,000. The 4-week moving average was 1,175,750, a decrease of 79,000 from the previous week's revised average. The previous week's average was revised up by 2,000 from 1,252,750 to 1,254,750.
Secretary DeVos Launches Grant Program to Promote Institutional Resiliency and Expand Educational Opportunity for Students (HERE)
· U.S. Secretary of Education Betsy DeVos announced today a new grant program designed to help institutions of higher education emerge from the coronavirus pandemic more resilient and better able to expand educational opportunities for students.
Remarks by Commerce Secretary Wilbur L. Ross at the President's Advisory Commission on Asian Americans and Pacific Islanders Stakeholder Conference Call (HERE)
· Before I begin, I want to recognize all of the AAPI medical professionals who are on the front lines of the battle with COVID-19. Every day, they take personal risks to save lives and keep our families safe and healthy. The pandemic has brought momentous challenges to all of us, and not the least of those to the AAPI community and your 1.9 million businesses in the United States.
U.S. Department of Commerce Continues to Invest Cares Act Funding to Boost Economic Development Programs Critical to Helping Communities Respond to Coronavirus (HERE)
· EDA CARES Act Recovery Assistance, which is being administered under the authority of the bureau's flexible Economic Adjustment Assistance (EAA) program, provides a wide-range of financial assistance to eligible communities and regions as they respond to and recover from the impacts of the coronavirus pandemic. For complete information, please visit EDA CARES Act Recovery Assistance page.
For the most up-to-date information, please see the CDC's website: www.coronavirus.gov.
« Previous
Next »