MV Transportation Workers Unanimously Ratify First Contract with Teamsters Local 174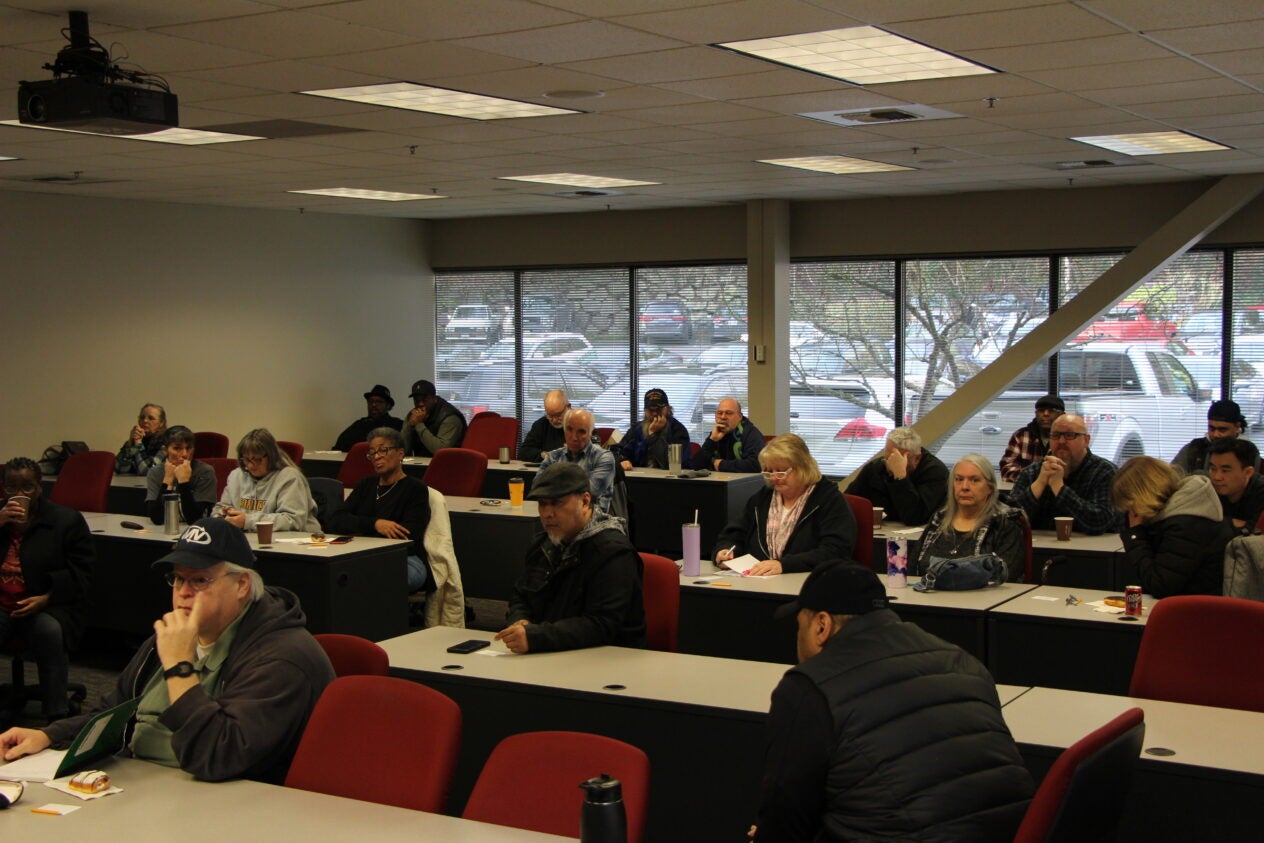 Negotiations and ratification meeting all completed via Zoom teleconferencing
A group of 140 MV Transportation drivers, ambassadors, road supervisors, utility workers, mechanics, and dispatchers are about to see substantially larger paychecks, after voting unanimously to ratify their first Union contract over the weekend. The group, which provides third-party transportation and shuttle bus services to Amazon, originally voted to join Teamsters Local 174 in 2019 – with the Woodinville facility's workers voting "yes" in August, and the Seattle facility's workers following suit in September. The newly-ratified contract covers both groups.
Negotiations for a first contract were heating up prior to the COVID-19 pandemic, as the group voted unanimously to authorize a strike in February 2020 – a meeting that turned out to be one of the last large in-person meetings held by Teamsters 174. Soon afterwards, the COVID-19 pandemic and lockdowns struck with vigor, which led to the cancellation of all in-person contract negotiation sessions. Momentum towards a first contract appeared lost.
However, undeterred in our quest to reach a strong contract to improve the lives of these new Teamsters, Local 174 representatives made the decision to take the negotiations online. Representatives from both sides were able to meet via Zoom videoconferencing, allowing for meaningful dialogue and passing of contract proposals without any risk of COVID-19 transmission. Once a deal was reached, that same Zoom videoconferencing technology was used to hold a contract explanation meeting and secret-ballot vote with the workgroup. The ratification vote was unanimous.
The contract includes big improvements to worker pay rates, which had previously been scattered randomly at all ends of the wage spectrum. The new wage rates are sensible and clear, based on job class and seniority, and will give meaningful raises to all employees. The contract also introduces MV Transportation workers to some of the basics of Union contract protections, including Just Cause discipline and a clear grievance procedure, as well as seniority rights that had not been available to them previously.
"We are proud of what this group was able to achieve, even as the COVID-19 pandemic threatened every step of this process," said Teamsters Local 174 Secretary-Treasurer Rick Hicks. "We persevered, we overcame, and now this group can take pride knowing they stood together and achieved a strong Union contract to protect and value their contributions." Founded in 1909, Teamsters Local 174 represents 8,600 working men and women in Seattle and the surrounding areas. "Like" us on Facebook at www.facebook.com/TeamstersLocal174
« Previous
Next »