BLET Joins Other Unions Fighting for Amtrak Funding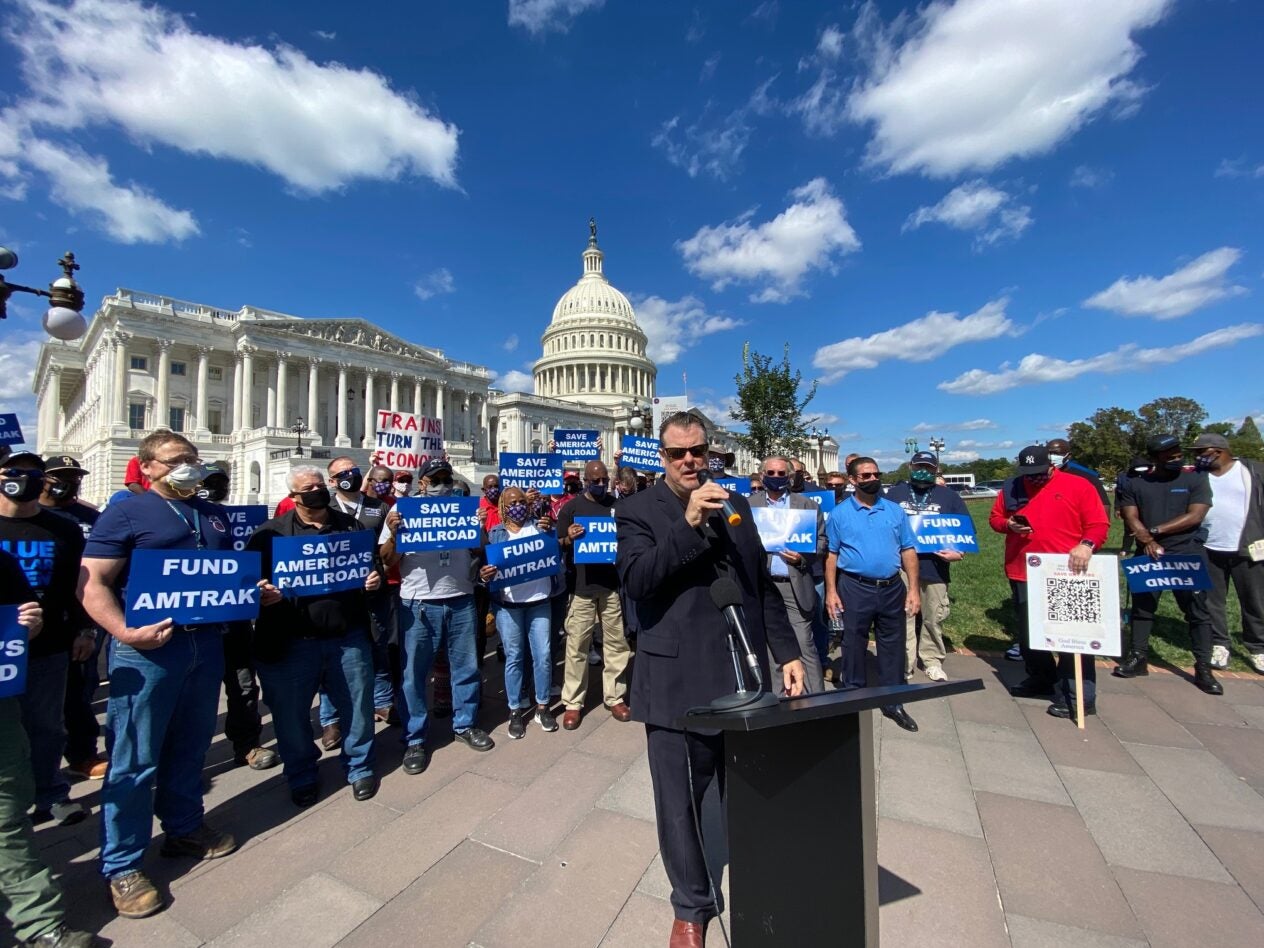 At a rally in front of the U.S. Capitol today, members of the Brotherhood of Locomotive Engineers and Trainmen (BLET), a division of the Teamsters Rail Conference, joined members of the SMART-TD and Transportation Communications Union (TCU) to urge Congress to vote in favor of nearly $3 billion in funding for Amtrak.
"We need to protect all the brothers and sisters at Amtrak," said Vince Verna, Director of Regulatory Affairs for BLET. "Legislators need to demand that there are no furloughs. This pandemic will end and we want to have a first-class American passenger rail system. We are going to fight and we are going to get the funding for Amtrak!"
Approximately 200 rank-and-file members of Amtrak unions converged on Washington, D.C., in order to make sure that Congress, especially Senate Leader Mitch McConnell, saw and heard that unions are fighting to get the funds necessary for Amtrak's survival passed.
"Our Amtrak workers have shown up and done their jobs every single day," said U.S. Rep. Tim Ryan from Ohio. "We need to take care of our rail workers as they have and continue to take care of us."
"We recognize that the coronavirus has profoundly affected the national rail network with a major reduction in ridership, which is especially unfortunate when considering that Amtrak had set passenger service records in recent years," said union presidents Jeremy Ferguson (SMART-TD), Dennis Pierce (BLET) and Arthur Maratea (TCU). "However, placing the burden of the pandemic's effects on all of these essential workers who faithfully kept the service running during this ongoing national emergency is absolutely wrong. Job cuts are not the cure."
« Previous
Next »