COVID-19 News Updates for August 31, 2020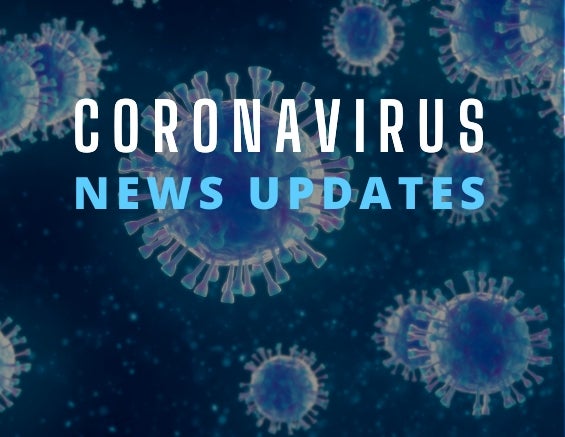 White House Updates
Phase 3 Clinical Testing in the US of AstraZeneca COVID-19 Vaccine Candidate Begins (HERE)
A multi-site, Phase 3 clinical trial evaluating an investigational COVID-19 vaccine known as AZD1222 has begun. The trial will enroll approximately 30,000 adult volunteers at 80 sites in the United States to evaluate if the candidate vaccine can prevent symptomatic coronavirus disease 2019 (COVID-19).
FDA Coronavirus (COVID-19) Update Daily Roundup – August 31, 2020 (HERE)
The U.S. Food and Drug Administration continues to announce actions taken in its ongoing response effort to the COVID-19 pandemic.
FDA Approves First-of-its-Kind Automated Insulin Delivery and Monitoring System for Use in Young Pediatric Patients (HERE)
Today, the U.S. Food and Drug Administration approved the MiniMed 770G System, a hybrid closed loop diabetes management device that is intended to automatically monitor glucose (sugar) and provide appropriate basal insulin doses with little or no input from the users or their caregivers for use by individuals aged 2 to 6 with type 1 diabetes.
Proposed Medicare Coverage of Innovative Technology (HERE)
The MCIT proposal would provide national Medicare coverage on the same dayas Food and Drug Administration (FDA) market authorization for breakthrough devices and coverage would last for 4 years. This new coverage pathway would offer beneficiaries nation-wide predictable access to new, breakthrough devices to help improve their health outcomes.
CMS Acts to Spur Innovation for America's Seniors (HERE)
Today, under President Trump's leadership, the Centers for Medicare & Medicaid Services (CMS) issued a proposed rule that unleashes innovative technology so Medicare beneficiaries have access to the latest, most cutting-edge devices. Today's action represents a step forward that will help demolish the existing bureaucratic barriers that have created a "valley of death" for innovative products, resulting in lag times and lack of access for America's seniors.
HUD Provides $100 Million in CARES Act Funding to Native American Tribes to Support Coronavirus Recovery Efforts (HERE)
Today, the U.S. Department of Housing and Urban Development (HUD) Secretary Ben Carson announced that HUD has awarded a total of $100 million to Tribes across the Nation as part of HUD's Indian Community Development Block Grant Imminent Threat program (ICDBG-CARES). This funding helps address problems that pose an imminent threat to public health or safety of Tribal residents and will be used to help Tribes prevent, prepare for, and respond to COVID-19.
HUD Secretary Ben Carson Hosts Affordable Housing Roundtable and Visits Habitat for Humanity in North Carolina (HERE)
U.S. Housing and Urban Development Secretary Ben Carson hosted a roundtable in an Opportunity Zone alongside U.S. Representative Richard Hudson (R-NC 8) with several leaders in the North Carolina housing market to discuss innovative solutions to increasing the Nation's supply of affordable housing.
Thursday, September 3 IRS Webinar Focuses on Opportunity Zones (HERE)
The Internal Revenue Service is holding a free webinar designed to give an overview of Opportunity Zones and to discuss related tax benefits for investors. Opportunity Zones are an economic development tool that allows people to invest in distressed areas in the United States.
Settlements Begin in Syndicated Conservation Easement Transaction Initiative (HERE)
As part of a continuing effort to combat abusive transactions, the Internal Revenue Service announced today the completion of the first settlement under its initiative to resolve certain docketed cases involving syndicated conservation easement transactions.
Trump Administration Invests $9 Million in High-Speed Broadband in Rural Virginia (HERE)
The Trump Administration today announced that the United States Department of Agriculture (USDA) is investing $9 million to provide broadband service in unserved and underserved rural areas in Virginia.
USDA Extends Free Meals for Kids through December 31, 2020 (HERE)
Today, U.S. Secretary of Agriculture Sonny Perdue announced the U.S. Department of Agriculture (USDA) will extend several flexibilities through as late as December 31, 2020. The flexibilities allow summer meal program operators to continue serving free meals to all children into the fall months. This unprecedented move will help ensure – no matter what the situation is on-the-ground – children have access to nutritious food as the country recovers from the COVID-19 pandemic.
USDA Implements the OneRD Guarantee Loan Initiative; Encourages Private Investment in Rural Communities (HERE)
United States Department of Agriculture (USDA) Deputy Under Secretary for Rural Development Bette Brand today announced that USDA is implementing the OneRD Guarantee Loan Initiative, releasing new information on rates and terms that will help lenders apply for loan guarantees to support rural businesses, infrastructure and community facilities and increase private investments in rural America.
ICYMI: U.S. Department of Labor Acts to Help American Workers and Employers During the Coronavirus Pandemic (HERE)
Last week, the U.S. Department of Labor took a range of actions to aid American workers and employers as our nation combats the coronavirus pandemic.
U.S. Department Of Labor Proposes Rule on Employee Benefit Plan Proxy Voting And Exercises Of Other Shareholder Rights (HERE)
The U.S. Department of Labor today made available a proposed rule that would address the application of the prudence and exclusive purpose duties under the Employee Retirement Income Security Act (ERISA) with respect to proxy voting and exercises of other shareholder rights.
U.S. Department of Commerce Continues to Invest Cares Act Funding to Boost Economic Development Programs Critical to Helping Communities Respond to Coronavirus (HERE)
· EDA CARES Act Recovery Assistance, which is being administered under the authority of the bureau's flexible Economic Adjustment Assistance (EAA) program, provides a wide-range of financial assistance to eligible communities and regions as they respond to and recover from the impacts of the coronavirus pandemic. For complete information, please visit EDA CARES Act Recovery Assistance page.
VA Offers Electronic Virtual Assistant for Veterans to Connect Faster with Counselors (HERE)
The U.S. Department of Veterans Affairs (VA) announced today a new artificial intelligence platform designed to enhance customer service and provide timely responses to Veterans. The electronic Virtual Assistant (e-VA) allows Veterans to receive a timely response to basic questions, automated alerts, follow-up messages, appointment reminders and the ability to schedule and reschedule appointments.
Defense Department Aids U.S. Delivery of Ventilators to Indonesia (HERE)
Indonesia received a shipment of 500 ventilators from the U.S. Agency for International Development, Aug. 30, 2020. The Air Mobility Command transported them from Travis Air Force Base, California, to Jakarta, Indonesia.
For the most up-to-date information, please see the CDC's website: www.coronavirus.gov.
« Previous
Next »