COVID-19 News Updates for September 22, 2020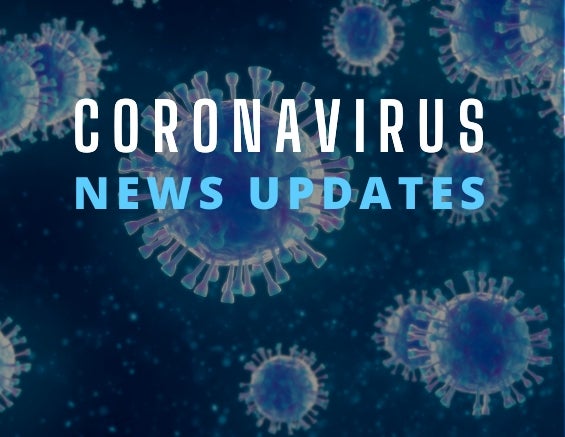 NIH Expands Clinical Trials to Test Convalescent Plasma against COVID-19 (HERE)
Two randomized, placebo-controlled clinical trials funded by the National Institutes of Health (NIH) are expanding enrollment to further evaluate convalescent plasma as a treatment for patients hospitalized with COVID-19. Preliminary observational studies indicate that convalescent plasma may improve outcomes among severely ill and hospitalized patients with COVID-19. Prospective, well-controlled randomized trials are needed to generate sufficient data on whether convalescent plasma is effective and safe for the treatment of COVID-19.
HHS Awards Nearly $360 Million to Programs Supporting Maternal and Child Health (HERE)
Today, the U.S. Department of Health and Human Services (HHS) announced approximately $341 million in funding to 55 states, territories and nonprofit organizations through the Maternal, Infant and Early Childhood Home Visiting (MIECHV) Program and approximately $16 million in funding to the State Maternal Health Innovation (State MHI) Program to improve maternal health outcomes.
CMS to Expand Successful Ambulance Program Integrity Payment Model Nationwide (HERE)
Today, the Centers for Medicare & Medicaid Services (CMS) announced that it will expand the Medicare Prior Authorization Model for Repetitive, Scheduled Non-Emergent Ambulance Transport (RSNAT) nationwide. The model has saved Medicare about $650 million over four years while preserving quality of care and access to essential services.
FDA Clarifies Types of Evidence Relevant to Determining the "Intended Use" of FDA-Regulated Products (HERE)
Today, we proposed updates to our regulations to clarify the types of evidence the FDA considers when determining the "intended use" of a product. A product's intended use determines whether it is a medical product within the scope of FDA's jurisdiction. This proposed rule, Amendments to Regulations Regarding "Intended Uses," is an important step forward in fulfilling our public health mission and our promise to provide better clarity to regulated industry and other stakeholders.
FDA Launches the Digital Health Center of Excellence (HERE)
Today, the U.S. Food and Drug Administration announced it is launching the Digital Health Center of Excellence within the Center for Devices and Radiological Health (CDRH). The launch of the Digital Health Center of Excellence is an important step in furthering the agency's overarching dedication to the advancement of digital health technology, including mobile health devices, Software as a Medical Device (SaMD), wearables when used as a medical device, and technologies used to study medical products.
FEMA Response Update: Hurricane Teddy, Tropical Storm Beta, Hurricane Sally and Western Wildfires (HERE)
FEMA continues to support our federal, state, local, tribal and territorial partners by mobilizing teams and supplies to support a state-managed, locally executed response to Tropical Storm Beta in the Gulf of Mexico, impacts from Hurricane Teddy as it moves north along the East Coast, response efforts to Hurricane Sally in the Gulf Coast and the wildfires in the West. Tropical Storm Beta made landfall last night just north of Port O'Connor, Texas, and is expected to stall inland today then begin to move slowly along the coast of Texas through Wednesday with expected isolated storm totals up to 20 inches.
Statement of Secretary Steven T. Mnuchin Before the Financial Services Committee on September 22, 2020 (HERE)
Chairwoman Waters, Ranking Member McHenry, and members of the Committee, I am pleased to join you today to update you on how the Department of the Treasury and the Federal Reserve have been partnering over the last six months to provide relief for American workers and liquidity to credit markets, businesses, non-profit organizations, state and local governments, and households. We are fully committed to getting every American back to work as quickly as possible.
IRS Highlights Online Resources during Small Business Week; Many Resources Available in Multiple Languages (HERE)
In support of National Small Business Week – September 22 to 24 – the Internal Revenue Service is emphasizing the many IRS online resources available to help small business owners and self-employed individuals handle the tax aspects of their business.
SBA Awards $5.5 Million in PRIME Grants to Help Emerging Micro-Entrepreneurs Gain Access to Capital (HERE)
Thirty organizations across the United States that assist disadvantaged entrepreneurs are set to receive nearly $5.5 million in grants from the U.S. Small Business Administration's Program for Investment in Micro-Entrepreneurs (PRIME). These nonprofit organizations help low-income entrepreneurs gain access to capital to establish and expand their small businesses.
SBA National Small Business Week Virtual Conference September 22-24 (HERE)
As part of National Small Business Week, the U.S. Small Business Administration and cosponsors will host all virtual events September 22-24, 2020. This year's National Small Business Week activities will include numerous educational panels providing retooling and innovative practices for entrepreneurs as our nation's small businesses look to pivot and recover, contributing to a stronger economy. The event will recognize the national award winners, including the naming of the National Small Business Person of the Year.
Trump Administration Invests $268 Million in Rural Water and Wastewater Infrastructure Improvements in 28 States (HERE)
"Upgrading the infrastructure that delivers safe drinking water and modern wastewater management facilities will improve public health and drive economic development in our small towns and cities," Deputy Under Secretary for Rural Development Bette Brand said. "Under the leadership of President Trump and Agriculture Secretary Perdue, USDA is a strong partner with rural communities, because we know that when rural America thrives, all of America thrives."
"The Department's proposal aims to bring clarity and consistency to the determination of who's an independent contractor under the Fair Labor Standards Act," said Secretary of Labor Eugene Scalia. "Once finalized, it will make it easier to identify employees covered by the Act, while respecting the decision other workers make to pursue the freedom and entrepreneurialism associated with being an independent contractor."
U.S. Department of Commerce Continues to Invest Cares Act Funding to Boost Economic Development Programs Critical to Helping Communities Respond to Coronavirus (HERE)
EDA CARES Act Recovery Assistance, which is being administered under the authority of the bureau's flexible Economic Adjustment Assistance (EAA) program, provides a wide-range of financial assistance to eligible communities and regions as they respond to and recover from the impacts of the coronavirus pandemic. For complete information, please visit EDA CARES Act Recovery Assistance page.
AI Aids DOD in Early Detection of COVID-19 (HERE)
The Defense Threat Reduction Agency and Defense Innovation Unit are applying commercial technology for early detection of the Severe Acute Respiratory Syndrome Coronavirus 2, which causes the COVID-19 coronavirus disease.
Assistance for Farmers and Ranchers
Coronavirus Food Assistance Program 2: President Trump and U.S. Secretary of Agriculture Sonny Perdue announced on September 17 that USDA will implement an expansion of the Coronavirus Food Assistance Program. Coronavirus Food Assistance Program 2, CFAP 2, will provide producers with financial assistance that gives them the ability to absorb some of the increased marketing costs associated with the COVID-19 pandemic.
CFAP 2 follows the first round of CFAP, which had an application period of May 26 through September 11. You can learn more about USDA's initial Coronavirus Food Assistance Program by visiting farmers.gov/cfap1.
Producers can apply for assistance beginning Sept. 21, 2020. Applications will be accepted through Dec. 11, 2020.
Additional information and application forms can be found at farmers.gov/cfap. Documentation to support the producer's application and certification may be requested. All other eligibility forms, such as those related to adjusted gross income and payment information, can be downloaded from farmers.gov/cfap/apply.
For existing FSA customers, including those who participated in CFAP 1, many documents are likely already on file. Producers should check with FSA county office to see if any of the forms need to be updated.
In addition to CFAP 2, USDA has other programs and services available to farmers impacted by the coronavirus pandemic. Learn more at farmers.gov/coronavirus.
Assistance for Small Businesses
Paycheck Protection Program (PPP): The Paycheck Protection Program established by the CARES Act, is implemented by the Small Business Administration with support from the Department of the Treasury. The Paycheck Protection Program is providing small businesses with the resources they need to maintain their payroll, hire back employees who may have been laid off, and cover applicable overhead. On June 6, 2020, President Trump signed legislation providing more flexibility and relief for small businesses, including extending the covered period for loan forgiveness from 8 weeks after the date of loan disbursement to 24 weeks and lowering the requirements that 75% of a borrower's loan proceeds must be used for payroll costs to 60%. More information can be found below:
Current law dictates that the Paycheck Protection Program (PPP) close at the end of August 8, 2020. As such, SBA is no longer accepting PPP applications from participating lenders.
Economic Injury Disaster Loans & Advance Program: In response to the Coronavirus (COVID-19) pandemic, small business owners and non-profit organizations in all U.S. states, Washington D.C., and territories are able to apply for an Economic Injury Disaster Loan (EIDL). EIDL is designed to provide economic relief to businesses that are currently experiencing a temporary loss of revenue. EIDL proceeds can be used to cover a wide array of working capital and normal operating expenses, such as continuation to health care benefits, rent, utilities, and fixed debt payments.
SBA Express Bridge Loans: Express Bridge Loan Pilot Program allows small businesses who currently have a business relationship with an SBA Express Lender to access up to $25,000 quickly. These loans can provide vital economic support to small businesses to help overcome the temporary loss of revenue they are experiencing and can be a term loans or used to bridge the gap while applying for a direct SBA Economic Injury Disaster loan. If a small business has an urgent need for cash while waiting for decision and disbursement on an Economic Injury Disaster Loan, they may qualify for an SBA Express Disaster Bridge Loan.
SBA Debt Relief: As part of our coronavirus debt relief efforts, the SBA will pay 6 months of principal, interest, and any associated fees that borrowers owe for all current 7(a), 504, and Microloans in regular servicing status as well as new 7(a), 504, and Microloans disbursed prior to September 27, 2020. This relief is not available for Paycheck Protection Program loans or Economic Injury Disaster loans. More information can be found below:
Assistance for American Workers and Families
American Workforce Policy Advisory Board – Call to Action: The American Workforce Policy Advisory Board has released a call-to-action to help the millions of workers who need assistance now, and build the resilient and agile workforce of the future powered by skilled American workers. Specific actions:
Expedite American workers' return to employment and upward mobility by investing in career pathways and implementing skills-based hiring practices.
Remove obstacles to the modernization of American education and training to accelerate reskilling and facilitate innovation in workforce development.
Build the technological infrastructure necessary for the future of work.
Find Something New: FindSomethingNew.orgcan help workers of all ages and backgrounds identify the right path for their career goals by recommending multiple educational pathways, providing aptitude testing, offering a directory of critical resources for child care, food assistance, internet access and more. Educational pathways featured include online learning, professional certification programs, associate's degrees, and vocational, technical and trades education.
Economic Impact Payments: The CARES Act provides for Economic Impact Payments to American households of up to $1,200 per adult for individuals whose income was less than $99,000 ( or $198,000 for joint filers) and $500 per child under 17 years old – or up to $3,400 for a family of four. More information can be found here.
Preserving Jobs for American Industry: The CARES Act offers meaningful financial support to American businesses and job creators so they can better support employees and be prepared to get back to business as soon as possible. More information can be found here.
Supporting Child Care: The CARES Act provided an additional $3.5 billion to the Child Care and Development Block Grant to support families with child care options during this public health crisis. Additional information and State-level information can be found here.
Dislocated Worker Grants: The U.S. Department of Labor is providing Dislocated Worker Grants to prevent, prepare for and respond to COVID-19. State-by-State data and additional details can be found here.
Temporary Halt in Residential Evictions: On August 8th, 2020, President Trump signed an Executive Order to ensure Americans facing financial hardships due to the coronavirus do not face eviction or foreclosure.
School and Child Care Programs: The CDC and U.S. Department of Education continue to provide resources and tools for school administrators, teachers, parents, guardians, and caregivers as schools open this fall.
Assistance for Communities
CARES Act Recovery Assistance Grants: The U.S. Department of Commerce's Economic Development Administration (EDA)is awarding CARES Act Recovery Assistance Grants to assist communities in responding to the coronavirus pandemic. These grants are being administered under the authority of the bureau's flexible Economic Adjustment Assistance (EAA) program, which provides a wide-range of financial assistance to eligible communities and regions as they respond to and recover from the impacts of the coronavirus pandemic. For complete information, please visit the recently updated EDA CARES Act Recovery Assistance page.
Opportunity Zones: Opportunity Zones were created under the 2017 Tax Cuts and Jobs Act, signed into law by President Donald J. Trump on December 22, 2017, to stimulate economic development and job creation, by incentivizing long- term investments in low-income neighborhoods. During the COVID-19 pandemic, President Trump directed the White House Opportunity and Revitalization Council to focus on underserved communities impacted by the virus. For more information, visit opportunityzones.gov.
How to Help
Donate COVID-19 Plasma
If you have fully recovered from COVID-19, you may be able to help patients currently fighting the infection by donating your plasma. Because you fought the infection, your plasma now contains COVID-19 antibodies. These antibodies provided one way for your immune system to fight the virus when you were sick, so your plasma may be able to be used to help others fight off the disease. Learn more here.
To find where you can donate source plasma, visit donatingplasma.org.
Donate Blood
The COVID-19 pandemic has caused unprecedented challenges to the U.S. blood supply. Donor centers have experienced a dramatic reduction in donations due to the implementation of social distancing and the cancellation of blood drives. Blood is needed every day to provide lifesaving treatments to a variety of patients. You can help ensure that blood continues to be available for patients by finding a blood donor center near you to schedule your donation. Learn more here.
To find where you can donate blood, visit aabb.org.
Donate Supplies and Equipment
If you represent a business that would like to donate medical supplies, equipment or pharmaceuticals, please provide details on what you would like to give. This form is for donations only.
Sell Supplies and Equipment
If you are interested in doing business with FEMA with your company's non-medical goods and/or services, submit your inquiry to the Department of Homeland Security (DHS) Procurement Action Innovative Response Team (PAIR) team at DHSIndustryLiaison@hq.dhs.gov.
The federal government is purchasing medical supplies or equipment under the Defense Logistics Agency (DLA) Request for information (RFI). Visit the DLA website for more information.
Developing Medical Countermeasures
If you would like to meet with a federal agency regarding a vaccine, diagnostic, therapeutic or other medical device that you are developing for SARS-CoV-2 or COVID-19, please go to medicalcountermeasures.gov.
Other Forms of Help
If you or someone you know represent a hospital or healthcare provider in need of medical supplies, please contact your state, local, tribal or territory department of public health and/or emergency management agency.
If you represent a private sector business and wish to learn more about getting involved in a way that is not listed here, please e-mail nbeoc@max.gov or visit our National Business Emergency Operations Center page.
For additional information, please visit FEMA's website: www.fema.gov/coronavirus/how-to-help.
Guidelines for Opening Up America Again
President Trump has unveiled Guidelines for Opening Up America Again, a three-phased approach based on the advice of public health experts. These steps will help state and local officials when reopening their economies, getting people back to work, and continuing to protect American lives.
CDC Activities and Initiatives Supporting the COVID-19 Response and the President's Plan for Opening America Up Again (HERE)
🎬 WATCH: CDC Videos:
o Practicing Social Distancing
o Cleaning and Sanitizing Toys and Child Care Programs
o Cleaning and Disinfecting Your Homes
o Staying Safe at Aquatic Venues
o Considerations for Bars and Restaurants
o Wear a Mask to Protect You and Your Friends
o Symptoms of Coronavirus Disease 2019
o COVID-19 Stop the Spread of Germs
o Know Your Risk of Getting COVID-19
o The Difference Between Quarantine and Isolation
o Maintaining Heart Health in COVID-19
o Emergency Care for Heart Disease in COVID-19
o How to Clean and Disinfect Your Home if Someone has COVID-19
o Shopping for Food and Other Household Essentials
o I Think or Know I had COVID-19, and I had Symptoms. When Can I Be With Others?
o Spending Time with Friends and Family Who Need to Take Extra Precautions
o Visiting Friends and Family with Certain Medical Conditions​
o Stay Safe at the Pool and Beach
o Considerations for Bars and Restaurants During COVID-19
o How Did COVID-19 Get its Name?
o Know How to Wear Your Face Mask Correctly
Operation Warp Speed
The President is using all available means to ensure safe vaccines, therapeutics, and diagnostics are developed, manufactured, and distributed in unprecedented time and scale in response to COVID-19.
Earlier this year, President Trump launched Operation Warp Speed, a groundbreaking partnership between the Federal Government, scientific community, and private sector to develop and deliver vaccines in record time.

Operation Warp Speed's goal is to produce and deliver 300 million doses of safe and effective vaccines with the initial doses available by January 2021.

The Administration has made large investments in multiple vaccine candidates to provide financial infrastructure for mass manufacturing, in parallel with late-stage clinical trials.
Operation Warp Speed has invested in more than five vaccines and teamed up with multiple pharmaceutical companies to safely produce as many effective vaccines as possible.
A number of vaccine candidates have shown promising early clinical results and are either in or starting Phase 3 clinical trials.
Clinical resources on vaccines, including continuing education training on best practices can be found here.
The Operation Warp Speed Strategy for Distributing a COVID-19 Vaccine can be found here.
More information on Operation Warp Speed can be found here.
For the most up-to-date information, please see the CDC's website: www.coronavirus.gov.
« Previous
Next »