COVID-19 News Updates for September 4, 2020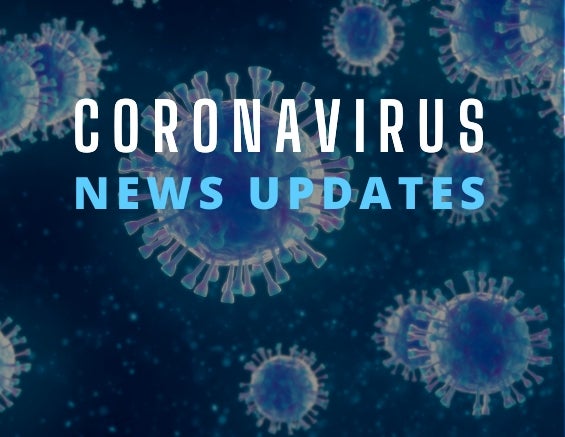 CMS Administrator Hosts Roundtable in Tampa on COVID-19 (HERE)
On Thursday, September 3, Seema Verma, Administrator of the Centers for Medicare & Medicaid Services (CMS) and a member of the White House Coronavirus Task Force, convened a roundtable discussion with Tampa-area health care leaders to discuss the effect the coronavirus disease 2019 (COVID-19) has had on long term care residents and vulnerable populations in Florida at BayCare Health System in Tampa, Florida.
Health Reimbursement Arrangements: Agent and Broker Guide (HERE)
In June 2019, the Departments of the Treasury, Labor (DOL), and Health and Human Services (HHS) issued a final rule to expand the use of Health Reimbursement Arrangements (HRAs). In this video, the Centers for Medicare & Medicaid Services (CMS) provides an overview of the new types of HRAs available to employers, to ensure agents and brokers have basic knowledge on HRAs to assist employers and individuals with questions about the new types of HRAs.
FDA Coronavirus (COVID-19) Update Daily Roundup – September 4, 2020 (HERE)
The U.S. Food and Drug Administration continues to announce actions taken in its ongoing response effort to the COVID-19 pandemic.
Weekly Update: DHS Response to COVID-19 (HERE)
The coordinated response across the Department of Homeland Security (DHS) has played a major role in the Whole-of-America approach to combating the COVID-19 pandemic. With a workforce that crosses more than a dozen offices, coordination remains crucial. The DHS Office of Operations Coordination (OPS) ensures the flow of information is shared accurately and effectively across the Department and with interagency partners.
HUD Urges Localities to Prevent Evictions by Using Grant Funds (HERE)
Consistent with President Trump's Executive Order "Fighting the Spread of COVID-19 by Providing Assistance to Renters and Homeowners", the U.S. Department of Housing and Urban Development (HUD) has reiterated the Trump Administration's commitment to minimize displacement and evictions resulting from the COVID-19 global pandemic national emergency. HUD is reminding all grantees-states, cities, communities, and nonprofits-who received Emergency Solutions Grants (ESG) or Community Development Block Grant (CDBG) funds that they may use these funds to provide rental assistance or other aid to individuals experiencing financial hardship because of the pandemic and are at risk of being evicted, consistent with applicable laws, regulations, and guidance.
U.S. Department of Commerce Continues to Invest Cares Act Funding to Boost Economic Development Programs Critical to Helping Communities Respond to Coronavirus (HERE)
· EDA CARES Act Recovery Assistance, which is being administered under the authority of the bureau's flexible Economic Adjustment Assistance (EAA) program, provides a wide-range of financial assistance to eligible communities and regions as they respond to and recover from the impacts of the coronavirus pandemic. For complete information, please visit EDA CARES Act Recovery Assistance page.
Op-Ed by Commerce Secretary Wilbur L. Ross: We'll deliver a Complete and Accurate Census Count (HERE)
The 2020 decennial census will overcome delays caused by the coronavirus pandemic and severe weather conditions, and we will finish, by Sept. 30, a complete and accurate field data collection. As secretary of Commerce, I am required to deliver the fully processed results to President Donald Trump by Dec. 31. We will meet those deadlines.
For the most up-to-date information, please see the CDC's website: www.coronavirus.gov.
« Previous
Next »