Teamsters Encouraged to 'Power the Polls' on Election Day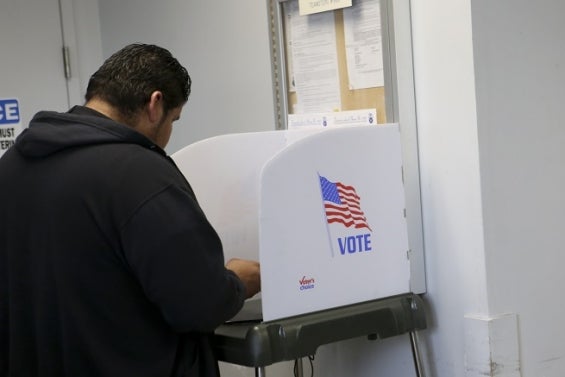 Working the polls on Election Day every year is a tradition for many people, especially retirees. But with the coronavirus pandemic still unchecked, some of these reliable poll workers are choosing not to participate this year, which could lead to longer lines on Nov. 3.
The Teamsters and other unions want to make the voting process as smooth and quick as possible. That's why labor allies are encouraging their members to volunteer to work at election sites this year by partnering with Power the Polls.
Power the Polls is first-of-its-kind effort to recruit poll workers to fill the gap created by coronavirus and ensure our election is safe, fair and efficient. This is a nonpartisan, nonprofit effort. This isn't about a candidate or issue; it's about supporting the free and fair elections at the heart of our American democracy.
Union members know how important democracy is—in our workplaces and our government. If there aren't enough poll workers for Election Day, that will mean fewer locations, longer lines and more confusion, especially in working-class neighborhoods and communities of color.
Voters witnessed just that during the spring in several primaries after the coronavirus took hold. During Georgia's June primary, for example, waits of up to three hours were registered. Those are the kind of problems fair election proponents want to avoid on Nov. 3, but with MIT's Election Data and Science Lab estimating some 467,000 new poll workers are needed, it is going to take a concerted effort to do so.
Teamsters have a critical role to play in this election. And one of the best ways is to become a poll worker and make sure every Teamster and every other eligible voter can vote safely, fairly and efficiently.
Please sign up and help ensure the votes of all Americans are counted this Election Day.
« Previous
Next »