A Message from Teamsters Public Services Division Director Jason Rabinowitz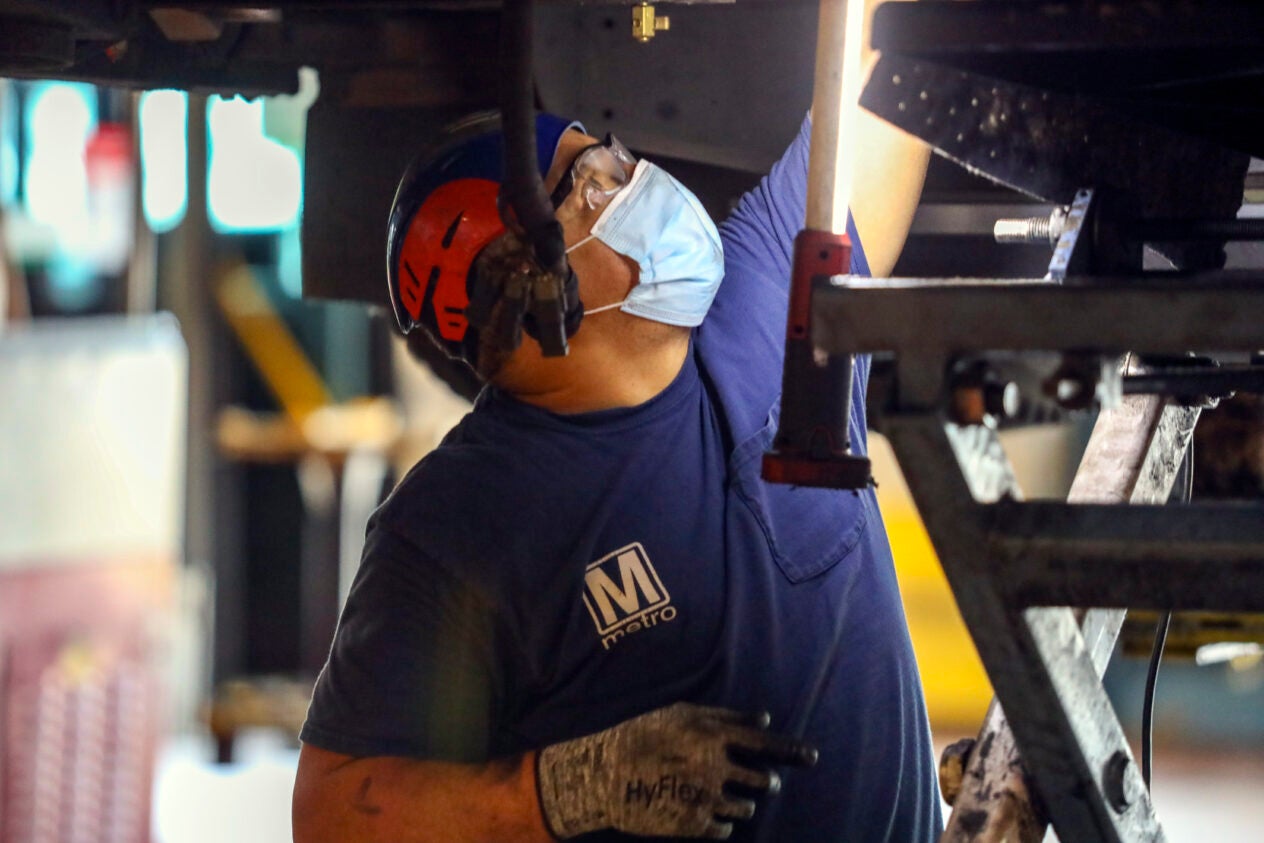 In these challenging times, the Teamsters Public Services Division is standing strong to protect worker health and safety. We are also fighting to ensure your jobs are protected throughout the pandemic.
At every level of government, from city council to the halls of Congress, we are flexing our political power to ensure public-sector workers can continue to serve the community. Our local governments are taking a hit, and they need the support of our federal government to ensure that the public service you perform can continue.
We are also increasing our political efforts at the state level. In California, we are ramping up our efforts in the fight against Prop 22, the most expensive ballot measure in US history seeking to boost app-based companies at the expense of our members. Throughout September, our division held several virtual town halls for members from across the state to hear from leaders and activists about how Proposition 22 threatens public services and our Teamster jobs, and what Teamster members can do to defeat it. We encourage PSD members to distribute this flier among your co-workers, friends and family. With your help, Teamster power can defeat the billionaire corporations who want to take away your rights and benefits.
To watch the webinar, click here
To download the PowerPoint shown in the webinar, click here
The start of school year was challenging for many of our members who work in education. In Philadelphia, Teamster power was on full display when Teamsters Local 502/CASA rallied outside the Comcast Center to demand reliable access to the internet for thousands of students. The company quickly reached a deal to ensure distance learning until schools reopen. Later, when the Philadelphia School District attempted to bring the school administrators back without the proper safety measures, we took our fight to the superintendent. Philadelphia is just one example of our division's commitment to school workers. Throughout the country, we are proud to support our members who continue to keep our nation's school districts running.
Despite the challenges of this pandemic, we continue our fight to build union strength across the country through bargaining and organizing. I am proud to report that our membership is higher than ever and want to congratulate the more than 70 waste workers for the City of Lawrence. These determined city workers are just the first in a larger campaign to bring fairness and respect to the City of Lawrence, and they are already well on their way to a terrific first contract as the newest members of Teamsters Local 696.
The Public Services Division is fully committed to ensuring our members are protected, our contracts are honored, and our working conditions are safe. Public service workers are critical to fighting this pandemic and re-opening our economy. The country is relying on our division more than ever, and we will never stop fighting when it comes to protecting jobs and keeping our members safe and secure.
These are tough times, but I continue to be inspired by your commitment and resilience. On behalf of the Public Services Division and the International Union, I want to personally thank you for your hard work and exceptional dedication to the important work you provide to the entire country and for being an essential part of this union.


« Previous
Next »