Biden-Harris Will Improve Lives of Workers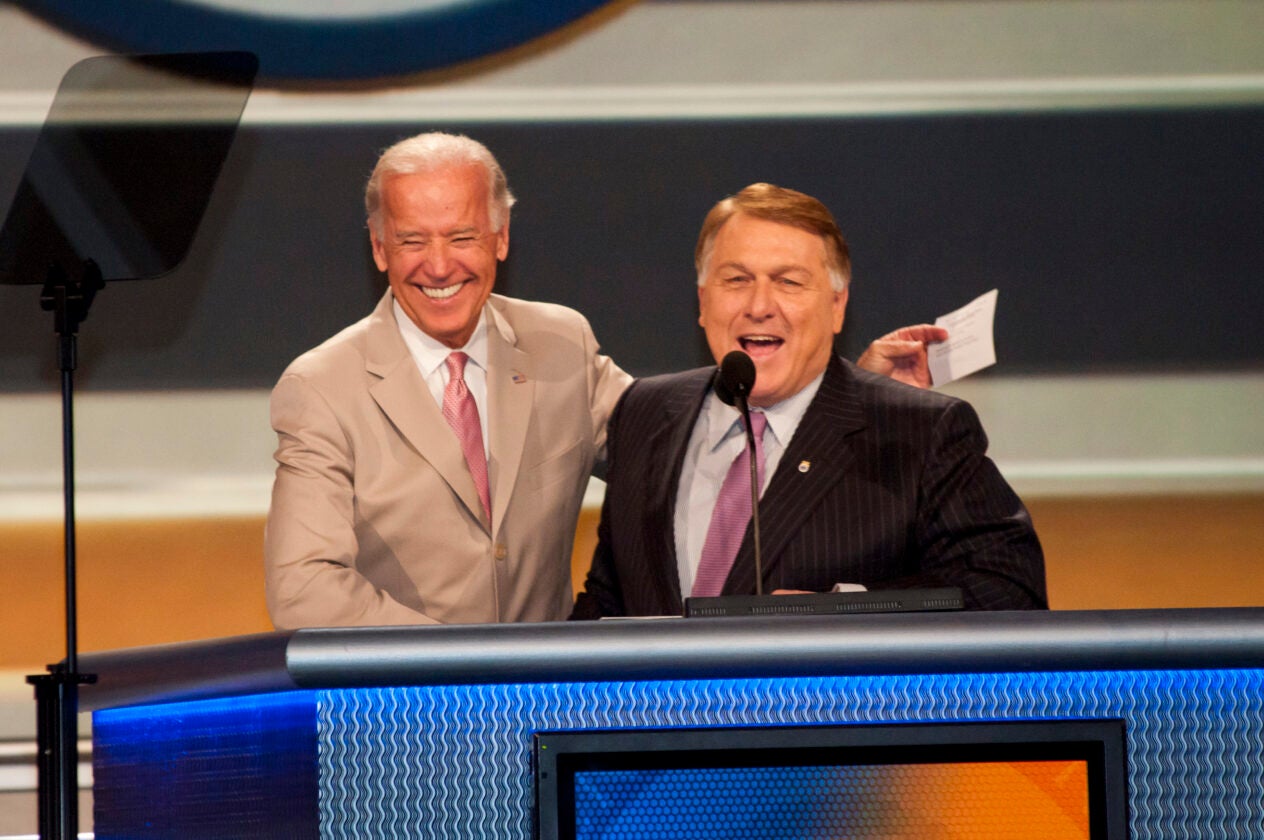 A Message from General President Jim Hoffa
2020 is a year for the record books. A global pandemic has wreaked havoc not only on the health of Americans, but also on their wallets. Tens of millions of Americans have lost their jobs during the coronavirus pandemic, and millions are still out of work.
But if we are honest with ourselves, these tumultuous times did not start back in March. Working families all over the country have been struggling for years with a federal government that's prioritized the corporate class over the working class. That's why we've seen a curtailing of union rights and a lack of attention to pension security issues.
We need a change at the top. So the Teamsters are backing former Vice President Joe Biden for president and Sen. Kamala Harris of California for vice president due to their strong record of standing with working families throughout each of their careers.
The Democratic ticket has proposed a bold plan to protect the interests of hardworking Americans going forward, one that prioritizes collective bargaining, worker organizing and unions. It calls for workers to be treated with dignity and receive the pay, benefits and workplace protections they deserve.
Biden and Harris both signed the Teamsters Pledge last year promising to back the union's priorities. They also both sat down with the Teamsters to discuss their views on the issues. And Biden's and Harris' national field organizers voted via card check to join Teamsters Local 238 in Iowa, proving their campaigns were willing not just to talk-the-talk, but walk-the-walk.
But it won't matter if workers don't vote. There will be new challenges at the ballot box this year, that is certain. That is why people must first ensure they are registered, and once they are, look to see how they can vote absentee or by mail so they can ensure they can cast their vote safely. Members can go to www.teamstersvote.com to do so. If you decide voting in person is the safest option, you can also find your polling location on the site.
Joe Biden and Kamala Harris have both had to fight hard to get to where they are today. The Teamsters will be just as determined working for Biden and Harris this fall because we know they will work for our members in the White House.
« Previous
Next »