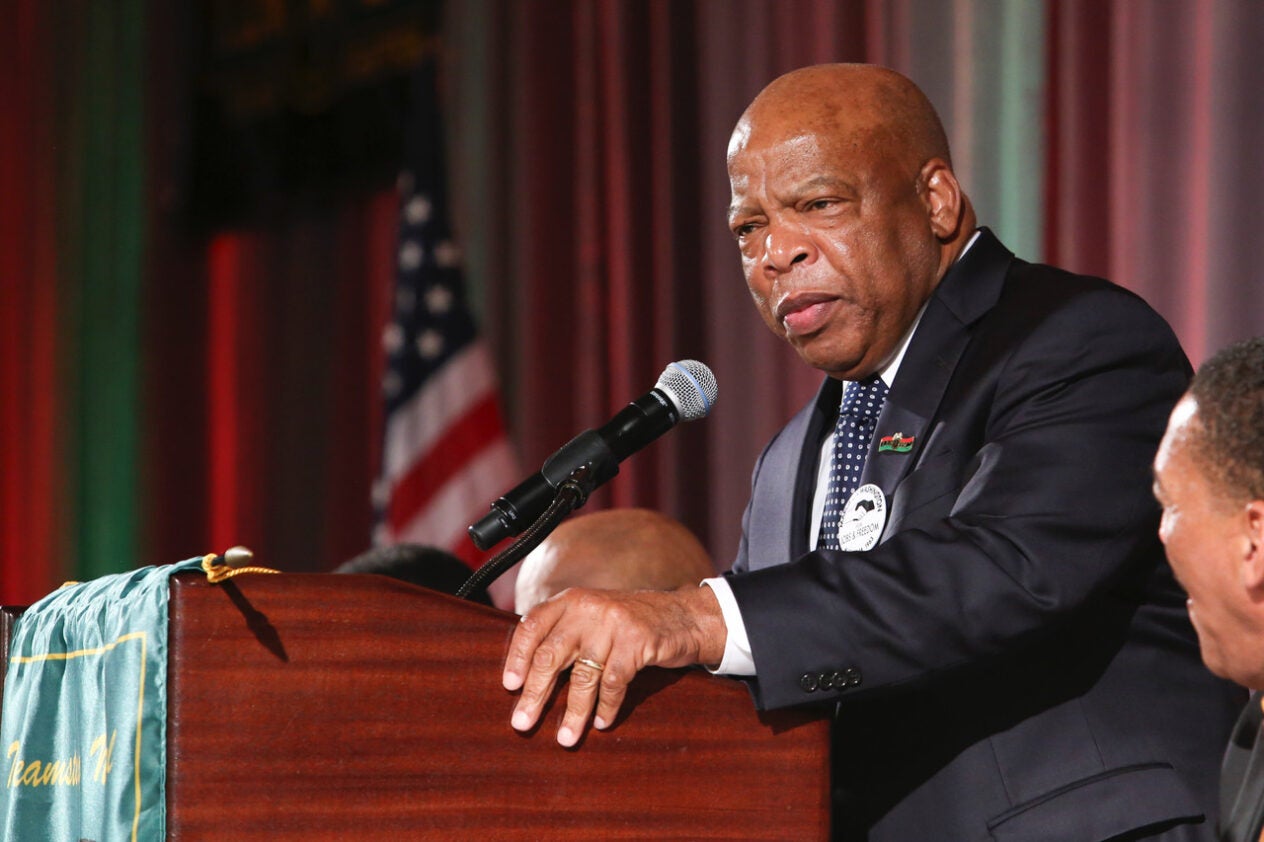 Teamsters Remember John Lewis
Rep. John Lewis, who passed away on July 17, dedicated his life to causes that were bigger than himself. For more than 60 years, his courageous leadership gave hope to the entire nation, reminding us all to be better.
"More than anything, John Lewis was a fighter. He never backed down when it came to the rights and equality of Black people and the disadvantaged, be it at the ballot box or in the workplace. He never stopped fighting, and he never lost sight of the ultimate goal of equality for all. He was a happy warrior looking for 'good trouble' to protest the wrongs of racism and systemic oppression," said Jim Hoffa, Teamsters General President.
His deep commitment to civil rights made him a staunch supporter for workers' rights. When the Teamsters needed a friend in Congress, Rep. Lewis would always to stand with workers and deliver. His steadfast opposition to discrimination and intimidation anywhere made him one of labor's strongest allies and closest supporters. And he understood on a deep and fundamental level that human rights and workers' rights are one and the same.
Rep. Lewis was a longtime friend of the Teamsters Union, frequently teaming with the union on common causes—and even joining Teamsters on strike lines.
"If it wasn't for this union in particular, I wouldn't be standing here as a state representative. I thank you," Rep. Lewis said at a 2013 Teamsters National Black Caucus event. "Teamsters! The wind may blow, the thunder may roll, the lightning may flash, but stay with the union, hold hands! We've come too far. We've made way too much progress to go back."
« Previous
Next »