Michigan Sen. Peters to Teamsters: I'm on Your Side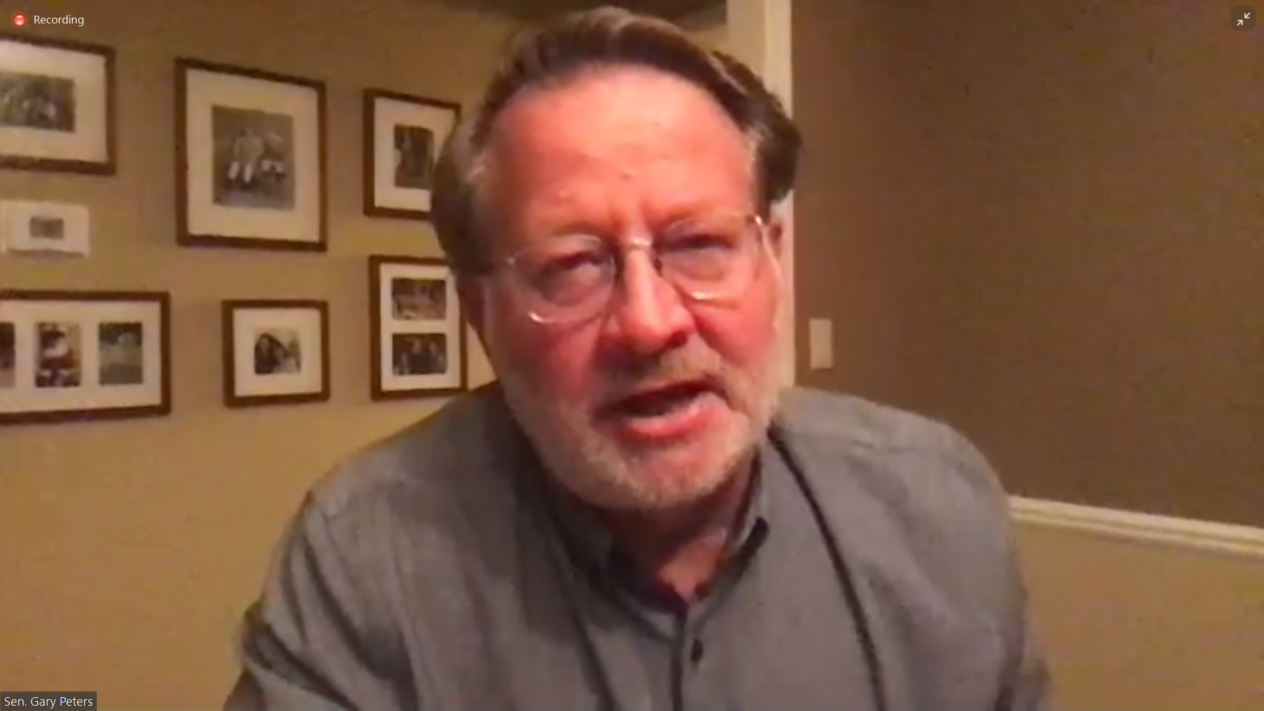 Michigan Teamsters understand the challenges facing workers. Whether its faltering pensions, a crackdown on union rights or being at ground zero for lost jobs caused by bad trade deals, they have faced these challenges head on. That's why Michiganders are working hard in this election to make sure they have a voice in the U.S. Senate that will stand up for the working class. And that means re-electing Sen. Gary Peters.
Peters (D) joined Teamsters General President Jim Hoffa, Joint Council 43 President Greg Nowak and Sen. Sherrod Brown (D-Ohio) in a virtual town hall with Great Lakes State Teamsters Monday night. There, he spoke of his record as a labor champion and a leader on pension reform during his first term in office. And he promised that work will continue when he is sent back to Capitol Hill.
"When we have a strong and vibrant labor movement in this country, that helps everybody," Peters said, adding, "This is a tough time. But I know how hard you fight to get the benefits you deserve."
Part of his commitment to putting union issues first comes from his own family's history. His mother led a movement at her workplace where she was a nursing aide to organize, later becoming a shop steward. His father was a public school teacher and union member.
It is that background that makes Peters such a trusted friend of workers. Nowak told Teamsters in attendance that the Michigan senator "has proven he has our back time and again." Meanwhile, Hoffa said Peters "wants fairness in all we do."
On pensions, Brown – who has led the effort to protect multiemployer plans in the Senate – said Michigan's junior senator has been ally in the fight to protect the hard-earned nest eggs of workers. Brown also said they could depend on Peters to vote for legislation that would increase pay and strengthen unions.
"Gary Peters will be there with me and the new president for a higher minimum wage and the PRO Act," Brown said. "The playing field isn't even. We need [new legislation]."
Peters said beefing up organizing rights is essential because it builds the middle class, which in turn strengthens the economy. More union jobs mean higher pay that in turn increases spending and keeps people on the job.
"The stronger the Teamsters are, the stronger labor is across the country, the stronger we are," he said.
« Previous
Next »