Band of Teamster Brothers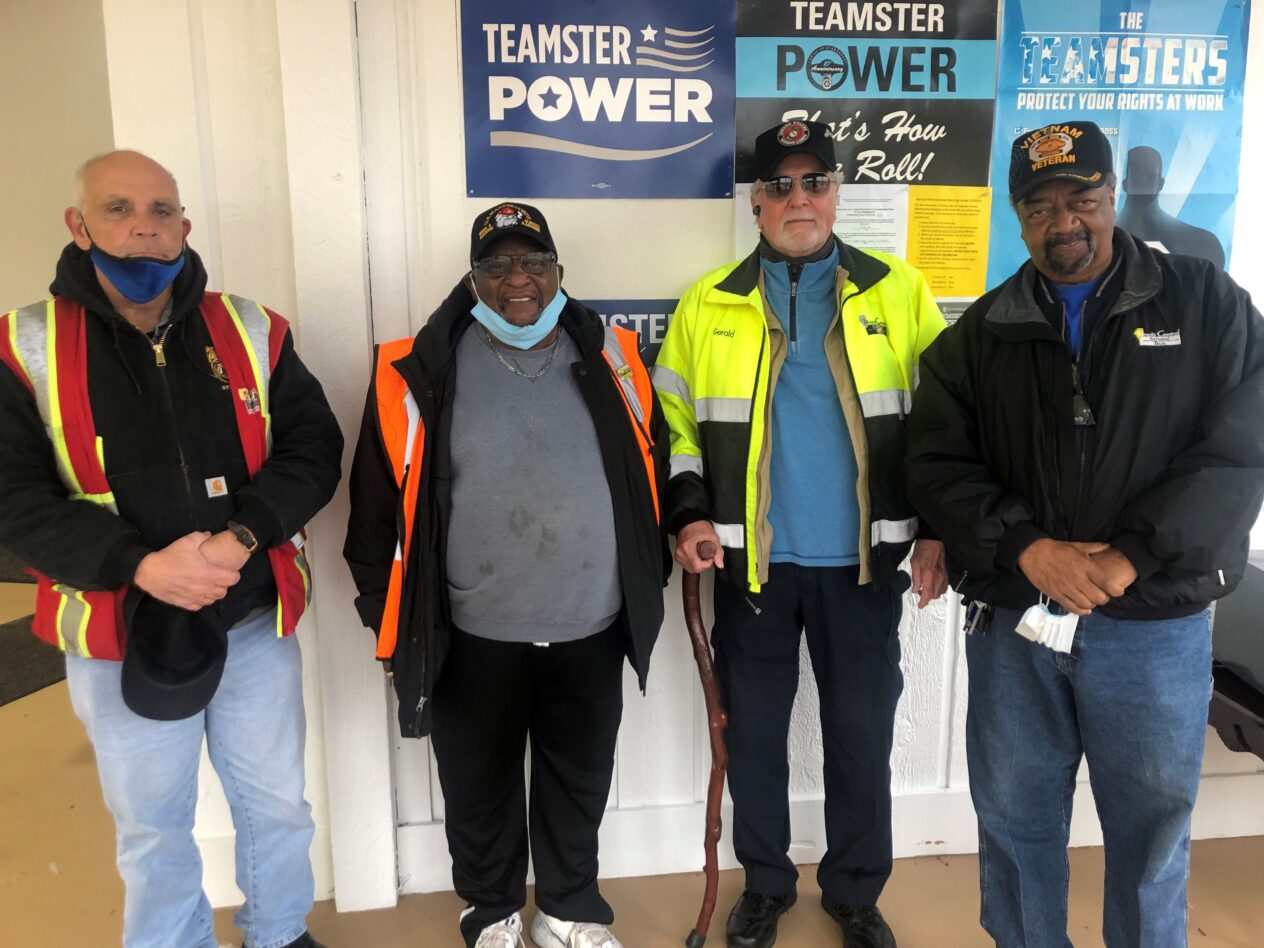 Veterans Continue Tradition of Service at Illinois Central School Bus
At a Teamsters Local 777 school bus yard in St. Charles, Ill., service to your fellow citizens doesn't end after an honorable discharge.
"At our Illinois Central School Bus yard in St. Charles, we have over forty members who are veterans from all four branches of the military," said Jim Glimco, President of Teamsters Local 777. "Our stewards and the leaders of our negotiating committee at the St. Charles yard are veterans as well. We're honored to represent such extraordinary people."
Four of those members are former Army 1st. Sgt. and Local 777 Shop Steward John Blanchford, former Marine Sgt. and Local 777 Shop Steward Gerald Marshall, Army Veteran and Local 777 Shop Steward Willie Lesure and Marine Veteran Ray Williams. Blanchford, Williams and Lesure all received Purple Hearts. Lesure and Williams were in the Vietnam War.
Williams and Marshall said that the sense of solidarity they learned during their service in the U.S. Marine Corps prepared them well for union membership.
"We look out for one another, same as the Marines," Williams said. "As veterans and as Teamsters, we have an engrained sense of duty and service."
"In both the military and in the Teamsters, it's important that you learn different perspectives about how things work," Marshall said.
Blanchford added that the values of the military were similar to that of labor unions.
"With both, it's about being a team player," Blanchford said. "It's about learning from other people. We have natural bonds with one another and we're proud to be members."
Willie Lesure agreed.
"I'm proud to serve my fellow members and I'm proud that I served my country," Lesure said. "I'd do it all over again if I could."
Founded in 1937, Teamsters Local 777 represents workers in a wide variety of industries throughout the Chicago area. For more information, go to https://www.teamsters777.org/.
« Previous
Next »