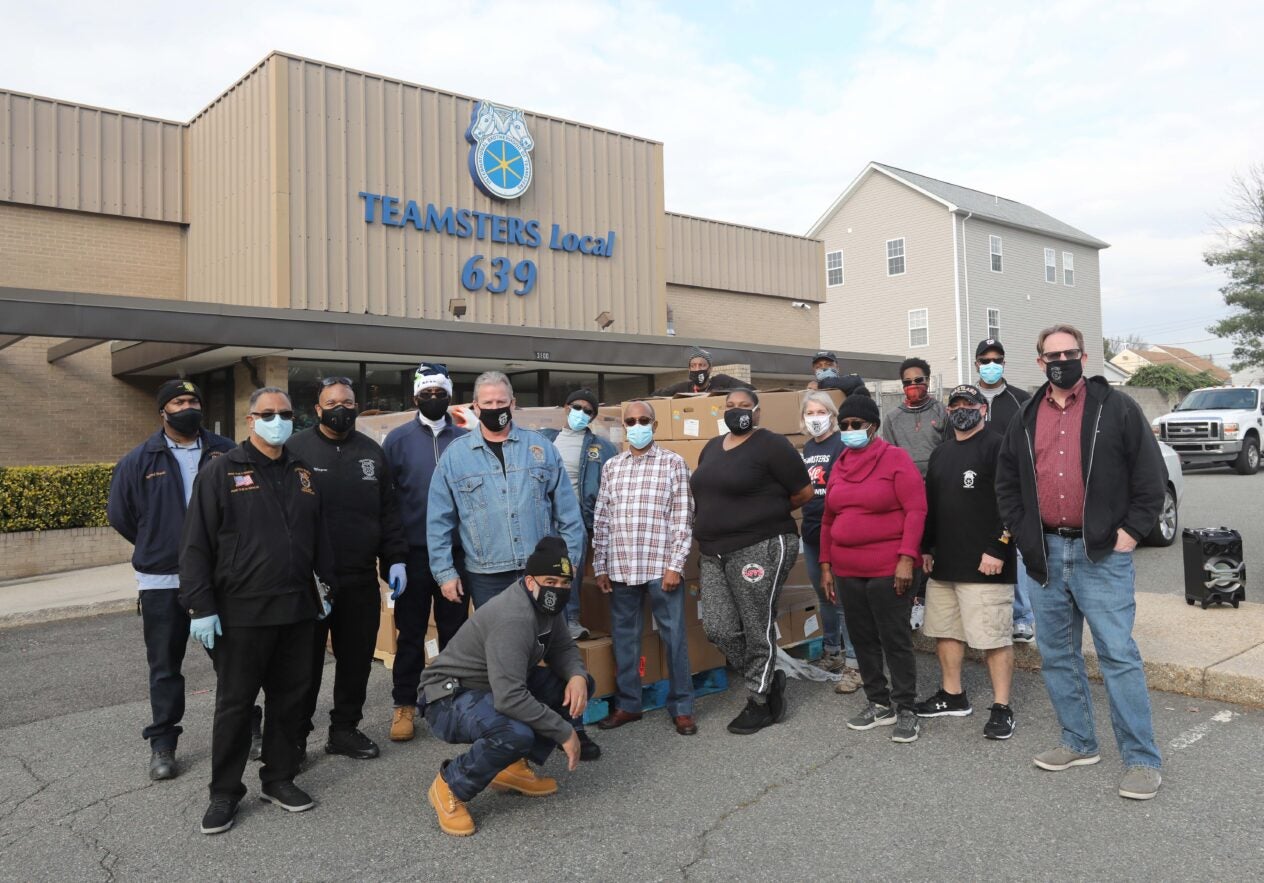 D.C. Teamsters and Society of St. Andrew Partner for Food Bank
Over the past two Saturdays, volunteers converged on Local 639 in Washington, D.C. to help distribute food to families in need as part of a charitable effort run by the Society of St. Andrew. The food bank will continue running every Saturday from now through Dec. 26, 2020.
"We heard about the program and knew it would be a good fit," said John Gibson, President of Local 639 in Washington, D.C. "We've had a tremendous response from volunteers, and in interest in the program. We've been doing this for two weeks now and it has gotten a little better each time."
Jeanette Barnes, a 22-year Local 639 member who works for the Teamsters Department of Political and Legislative Action, first heard about the program partnership with the Society of St. Andrew from Roy Gillespie, the Human Rights Coordinator for Joint Council 13 in Missouri.
"I thought it sounded like a great program and talked to Local 639 about it," Barnes said, adding that Gibson jumped at the opportunity.
Gibson said the pandemic has affected some of his workers more than others. Hundreds of Local 639 Teamsters with Gate Gourmet—hit especially hard by COVID-19—have been laid off. Gibson has been personally bringing boxes of donated food to those members, and others who have been especially affected.
"This is a great time to give back and help out those in need. What better way to do it than jump in and lend a hand?" Gibson said, noting that one of his members has gone above and beyond. Murch King, a Teamster steward for YRC, has been volunteering as a driver, and YRC donated trucks to use for the events.
Rudy Gardner, Secretary-Treasurer of Local 922 in D.C., and Tyrone Richardson, Secretary-Treasurer of Local 730 in D.C., both volunteered recently. Ritchie Brooks, President of Local 730, dropped off donations from another Teamster employer, Eight O'Clock Coffee
Local 385 in Florida also recently teamed up with the Society of St. Andrew for a successful food distribution.
The need was there and appreciated on Saturday morning in D.C. Cars started lining up at the food bank at 7:30 a.m., hours before it opened. Luckily, there were enough Teamster volunteers on hand to open early so people wouldn't have to wait for hours.
To donate or volunteer, contact Local 639.
« Previous
Next »