In Michigan, Retirees Bring a Few Laughs to the Election Season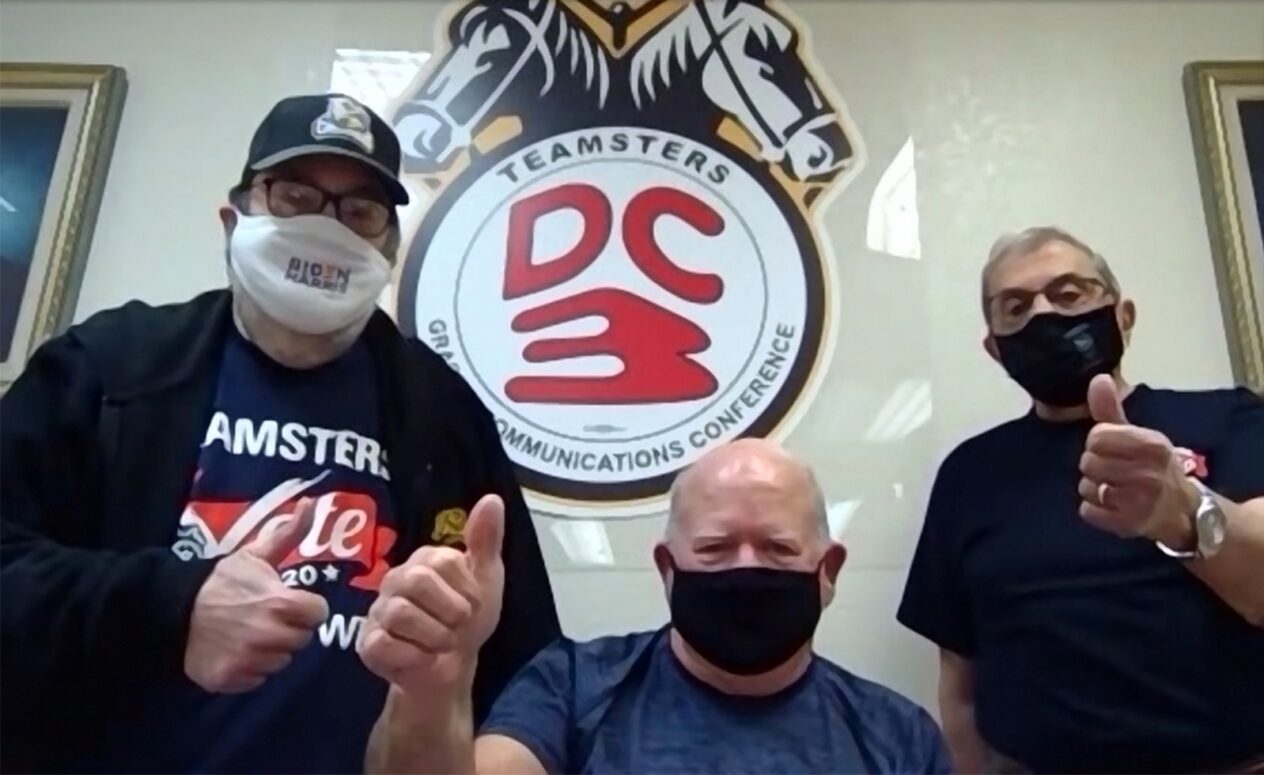 The effort to get Teamsters out to vote across the country has brought together all kinds of people from different industries, including three retired Graphic Communications Conference Teamsters in Michigan who have spent the last month doing whatever work necessary to reach out to their fellow union members.
Ron Ruzza, Jim Shehadi and Tim Young have spent much of that time at GCC District Council 3 in Warren, Mich. They've gotten to know each other over the years in different ways – Shehadi and Young worked together, while Ruzza and Shehadi have done political campaign work together before. All three have been active in union activities for years.
They've worked to make the process fun. To keep the sometimes monotonous job of making phone calls interesting, the three "try to keep it light and deal with the issues," Ruzza said. "Nobody seemed to get mad or started swearing at me. So I was happy about that."
A top issue for them is pension reform. "We'd like to protect what we have now," Young said. "We're worried about them cutting back or eliminating the whole thing completely."
That's helped power them to do even more. Just recently, Bob Trappe, the Teamsters' 2020 Michigan state lead, gave Ruzza and Shehadi 900 postcards to write to fellow members. He expected that to hold them over for a couple of weeks. Instead, he said, they completed them and sent them out in about a week.
"What's amazing about it is that neither of us know how to write!" Ruzza joked.
Trappe said the three retirees are just part of the upwards of 30 rank-and-file members and retirees working as political field organizers for the Teamsters each day in the state. Together, the union has sent out more than 100,000 text messages and made more than 25,000 calls to members in Michigan, sharing information on voting and the candidates the union supports.
Too often, Trappe said, younger Teamsters don't understand how hard retirees like Ruzza, Shehadi and Young had to work to earn their benefits. They need to vote for pro-worker candidates to protect not only their own future, but for those who came before them as well.
"This is all hands on deck in this election," Trappe said. "Guys like [Ruzza, Shehadi and Young] set the foundation in this union. It is important for the younger generation to do their part."
And that means participating in Tuesday's election. "The main thing is that we get out the vote," Shehadi said.
« Previous
Next »