Local 79 Ready-Mix Drivers Join Movement to Demand Their Worth at CEMEX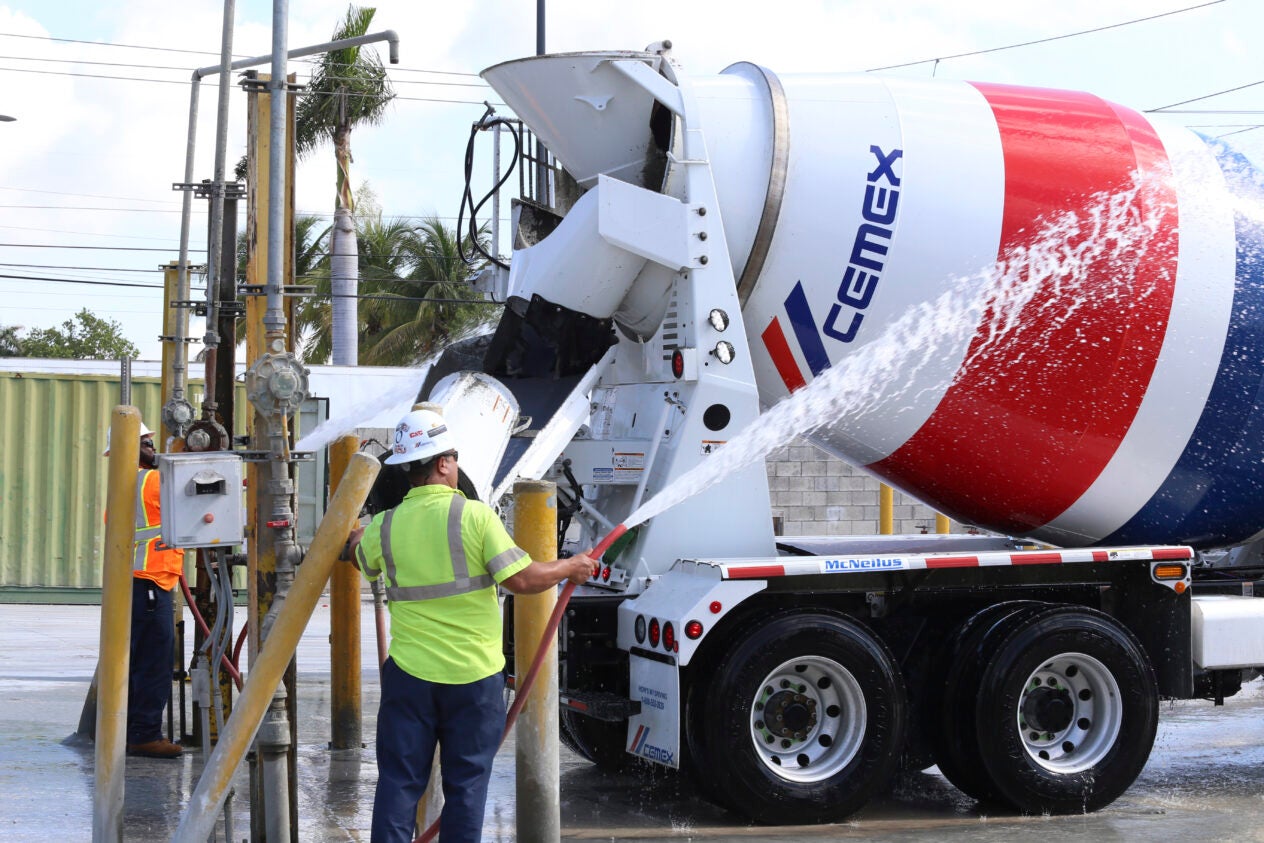 2020 hasn't just been the year of the coronavirus – at Teamsters Local 79, it's been the year of the ready-mix driver.
"CEMEX Drivers are coming together to demand their worth as essential service workers who have kept the Sunshine State's economy rolling in spite of the pandemic," said Brian Rothman, President and Business Manager of Local 79. "They see drivers with Teamster contracts doing the same job at the same company getting better compensation and working conditions, and they don't want to miss out on that."
"Congratulations to these workers on standing strong and demanding that their voices be heard through a Teamster contract," said Bubba Davis, Director of the Teamsters Building Material and Construction Trade Division. "From coast to coast ready-mix drivers and standing up and demanding their worth."
CEMEX drivers at three batch plants in Naples and another in Ft. Myers, Fla. all voted to join Local 79 this past summer. The local also just filed for another election at a plant in Port Charlotte, Fla. The company brought in hired union busters, making the workers sit through numerous mandatory anti-union presentations (commonly known as a "captive audience" meetings). Local 79 held organizing meetings outdoors – with the drivers six feet apart to comply with COVID-19 precautions – so the workers were prepared for the company's anti-union tactics. Local 79 Trustee, Business Agent and Director of Organizing John Sholtes said CEMEX's dirty tricks did little to deter the workers from voting against the union when they got their ballots in the mail.
"These overpaid outside 'labor consultants' can say whatever they want, but these drivers know that in Miami, Chicago, Seattle, New York City, Oakland and every other city where CEMEX workers have a Teamster contract, things are better than they are at their batch plants," said Sholtes. "Look at the contracts. The company can't contradict something that it already agreed to in writing."
Carlos Peregrine is a ready-mix driver at one of the Naples batch plants. He was called as a witness at NLRB hearings to help certify the union at his plant after the company filed objections to the election.
"All of CEMEX's stalling and intimidation tactics have only made us more determined and stronger as a union!"said Peregrine.
Teamsters Local 79 has been protecting working families in Southwest Florida since 1936. For more information, go to http://teamsterslocal79.org/.
CEMEX workers throughout North America are organizing with the Teamsters. To learn more, go to https://teamster.org/ready-mix-teamsters or find us on Facebook and YouTube @readymixteamster.
« Previous
Next »