Thanksgiving Message from General President Jim Hoffa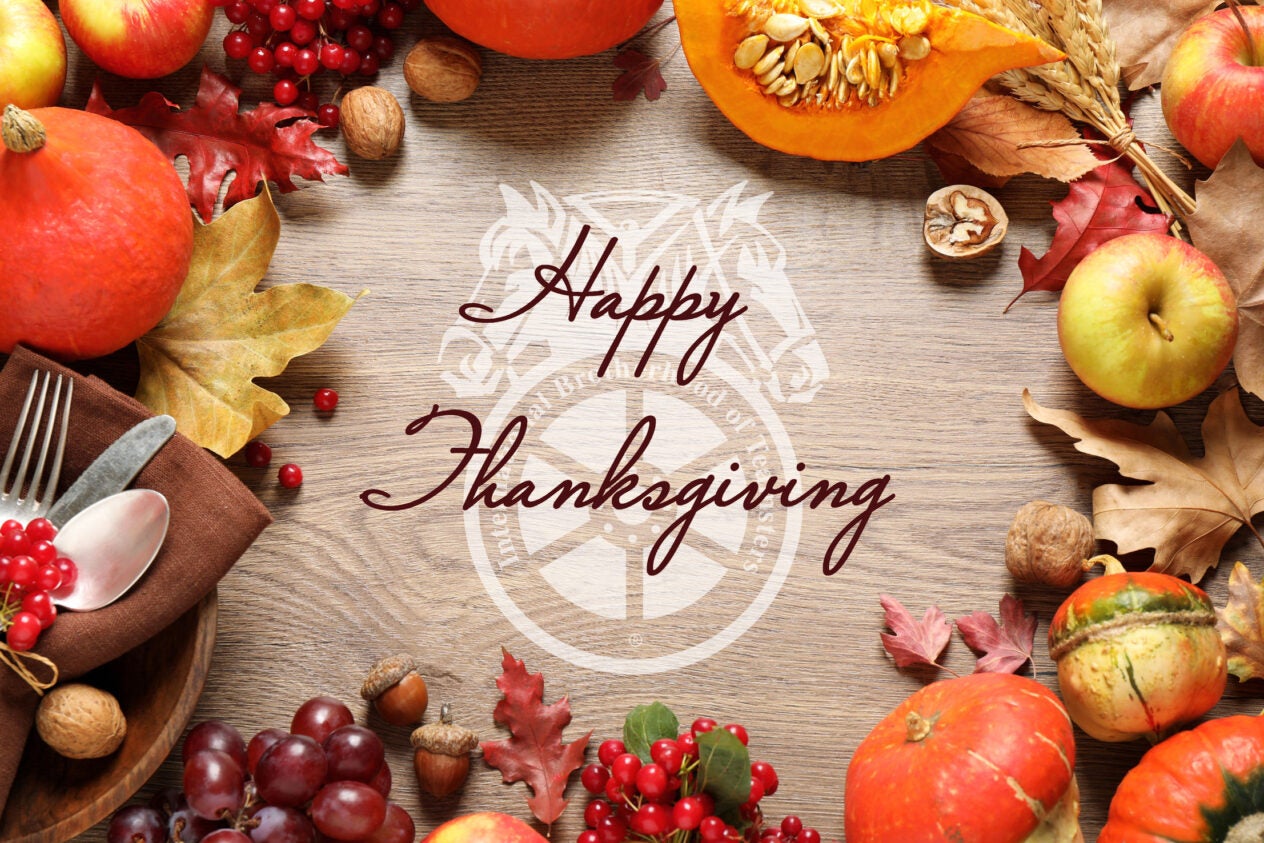 As our nation celebrates Thanksgiving 2020, I want to take this opportunity to give thanks to the more than one million essential services Teamsters who have kept our nation running during the pandemic. I also want to recognize all of the Teamsters who have been impacted COVID-19 – those whose industries have been devastated and those who have been impacted the coronavirus directly.
2020 is a year like no other in our lifetimes. With more than 260,000 having died in the pandemic, the economy in turmoil and the nation divided politically, it is more important than ever that we look for all that brings us together. I'm so proud of Teamsters everywhere who are helping their fellow citizens who are struggling. Teamsters from Los Angeles to Orlando, Washington, D.C. and many cities in-between have been volunteering their time running food banks for those in need.
With multiple vaccines nearing availability we must make sure that our essential service workers – from health care, to public safety and delivery and warehouse – are among the first to be protected. In 1955, Teamsters were key to the distribution of the first polio vaccine and in 2021 Teamsters will be on the front lines for the distribution of the COVID-19 vaccine.
With an end to the pandemic in sight, we must refocus our efforts on protecting the health and safety of our communities, healing the political divide in our nation, rebuilding our economy and ensuring that working people are protected.
On this Thanksgiving, I want to share my gratitude for every working American who has kept our nation moving in 2020. Thank you for everything that you do – every day.
« Previous
Next »