Look for the GCC-IBT Label on Holiday Cards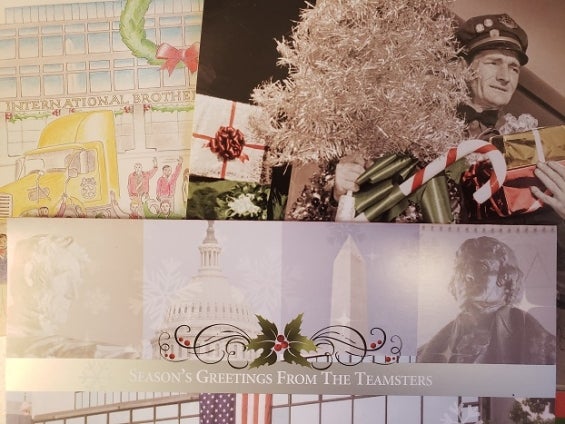 If your local union or company is planning to send out holiday cards this year, consider using one of the printers listed below. These companies employ members of the Graphic Communications Conference/Teamsters. Each of the firms on this list can print customized holiday cards (as well as a variety of other stationary products) with the GCC-IBT union label.
These are quality products proudly Union-Made in the USA!
RAY ANTHONY PRINTING

Tampa Fl

813-931-8610

AMERICAN PRINTING

1121 Tower Drive, Akron, OH 44305

330-630-1121

Chicago Area

A & B PRINTING SERVICE

217-789-9034
https://anbprinting.com/

AMERICAN GRAPHICS PRINTING CO.

34895 Groesbeck Hwy., Clinton Twp., MI 48035

586-790-8500

AURORA FASTPRINT INC.

630-896-5980
http://aurorafastprint.com/

BROTHERS PRINTING

2000 Euclid Ave., Cleveland, OH 44115

216-621-6050

FOREST PRINTING

708-366-5100
https://forestprinting.net/

DAVIS PRINTING

101 E. Robinson Ave., Barberton, OH 44203 330-745-3113

KEVRON PRINTING & DESIGN

708-229-7725
http://www.kevronprint.com/

DERBY PRINTING COMPANY

1135 S. 4th Street, Louisville, Kentucky

502-625-0692

NWI PRINT PRO

219-663-7799
https://www.nwiprintpro.com/

INLAND PRESS

2001 West Lafayette, Detroit, MI 48216

313-961-6000

PROGRESS PRINTING

773-927-0123

KEYSTONE PRESS

P.O. Box 9183, Toledo, OH 43697-9183

419-243-7326

RIDER DICKERSON

312-427-2926

PPI Graphics

P.O. Box 21220, 315 12th Street, NW, Canton, OH 44701-1220

330-454-9444

Fax: 330-454-1524

West Coast

HOMESTEAD CARDS

http://www.homesteadcards.com/index.html#contact2

Toll Free Direct – 877-515-5010

Gibson Print

Pete Gibson

5659 South Lanburnum Ave

Richmond, VA 23231

Phone: 703-401-0072

MI, OH, KY,

ADMORE, INC.

24707 Wood Court, Macomb, MI 48042

586-949-8200

ZIPPITY PRINT

1600 E. 23rd Street, Cleveland, OH 44114

216-438-0001
« Previous
Next »