IBT Family Members Awarded 2020 Union Plus Scholarships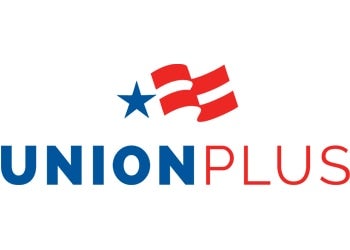 Winners Honored for Achievement and Union Values
Washington, D.C. – Union Plus recently awarded $300,000 in scholarships to 215 students representing 43 unions, including seven winners representing the International Brotherhood of Teamsters (IBT). This year's group of scholarship recipients includes university, college, and trade or technical school students from 38 states. The IBT winners are:
Camryn Alves of Salem, Oregon. Alves, whose mother, Julie Wood, is a member of IBT Local 324, has been awarded a $1,000 scholarship.
Allison Carlson of Alta Loma, California. Carlson, whose father, Trevor Carlson, is a member of IBT Local 495, and whose mother, Laura Carlson, is a member of IBT Local 63, has been awarded a $1,000 scholarship.
Cade Fortney of Bellefonte, Pennsylvania. Fortney, whose father, Timothy Fortney, is a member of IBT Local 8, has been awarded a $1,000 scholarship.
Bailey Imhoff of Edgar, Wisconsin. Imhoff, whose father, Kenneth Imhoff, is a member of IBT Local 344, has been awarded a $1,000 scholarship.
Cayden Kelley of Nora Springs, Iowa. Kelley, whose father, Brandon Kelley, is a member of IBT Local 238, has been awarded a $750 scholarship.
Domenico Recine Jr. of Deer Park, New York. Recine, whose father, Domenico M. Recine, is a member of IBT Local 282, has been awarded a $1,000 scholarship.
Lacy Schoneboom of Mexico, Missouri. Schoneboom, whose father, Brian Schoneboom, is a member of IBT Local 688, has been awarded a $4,000 scholarship.
"Union Plus is proud to be able to increase our scholarship award amount this year and help more union families than ever before," Union Plus President Mitch Stevens said. "At a time when many families have been financially impacted by the COVID-19 pandemic, we are especially glad to support this year's group of 215 hardworking students as they further their educations and pave the path for future success."
Meet Some of the 2020 IBT Honorees
Allison Carlson
California Lutheran University (CLU), Thousand Oaks, California
Upland [California] High School (UHS) (2017)
Ally is a multimedia major and expects to complete her bachelor's degree in May 2021. She hopes to further her career in the entertainment industry, which she began as a child, as a television or feature film producer creating family-oriented programs. She was a regular extra on ABC's "Fresh Off the Boat" and is a production assistant at the Motion Picture and Television Fund's Channel 22, a campus television station. In addition to both her parents' IBT memberships, Ally is a member of the Screen Actors Guild (SAG-AFTRA).
Ally, who was a 2017 Union Plus Scholarship recipient, will be the first member of her family to graduate college. Katie Garza, a student success counselor with CLU Student Support Services, said, "Even with her ever-growing list of responsibilities, Ally has proven that she can maintain a busy schedule and still achieve an exceptional GPA."
Activities and honors: CLU Multimedia Action Coalition; CLU Digital Cinema Guild; CLU Dean's List; UHS "Best Use of Sound and Sound Effects," 14th Annual UHS Film Awards; CLU Resident Assistant
Volunteerism: Operation Gratitude; Earth Day awareness; breast cancer awareness; crew leader, Vacation Bible School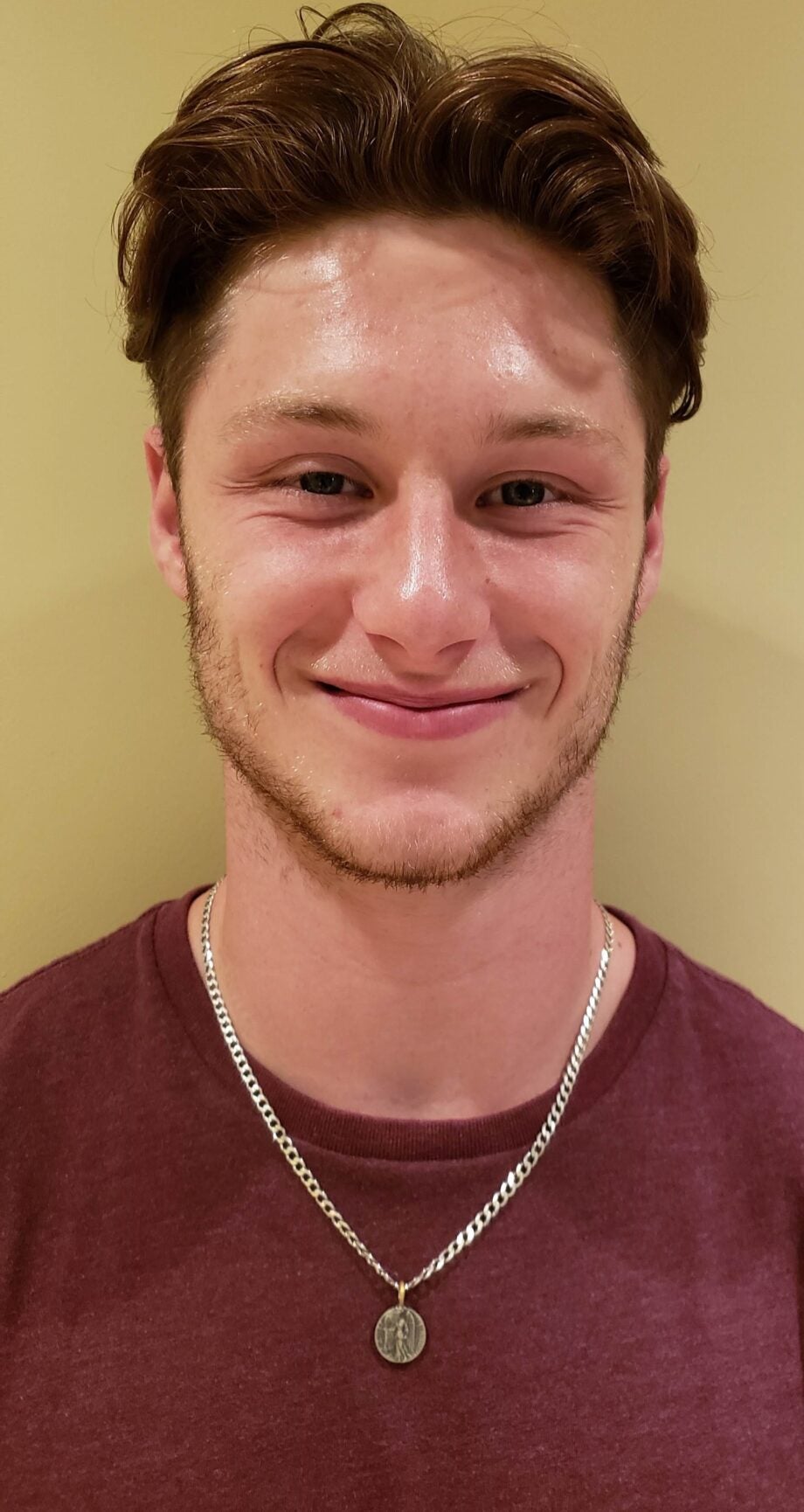 Cade Fortney
The Pennsylvania State University (Penn State), State College, Pennsylvania
Bellefonte [Pennsylvania] Area High School (BAHS) (2018)
Cade is a psychology major at Penn State and expects to graduate in December 2022. He is interested in mental health research and wants to pursue a doctorate in clinical neuropsychology. Cade graduated summa cum laude from BAHS, where he was a member of the school's 2016 Pennsylvania Interscholastic Athletics Association (PIAA) Class AAA state champion baseball team.
Terre Fetterolf met Cade through his work with Big Brothers Big Sisters of America. Fetterolf said Cade is a humble team player who strives to do his best and quickly acknowledges others for their part in his success. "Students who are selected to be a mentor in this program must meet a high academic standard and exemplify what a role model should be for disadvantaged youth. Cade fits those criteria on all levels," Fetterolf said.
Activities and honors: National Football Foundation Scholar Athlete; BAHS varsity baseball, football
Volunteerism: Big Brothers Big Sisters of America; Day of Caring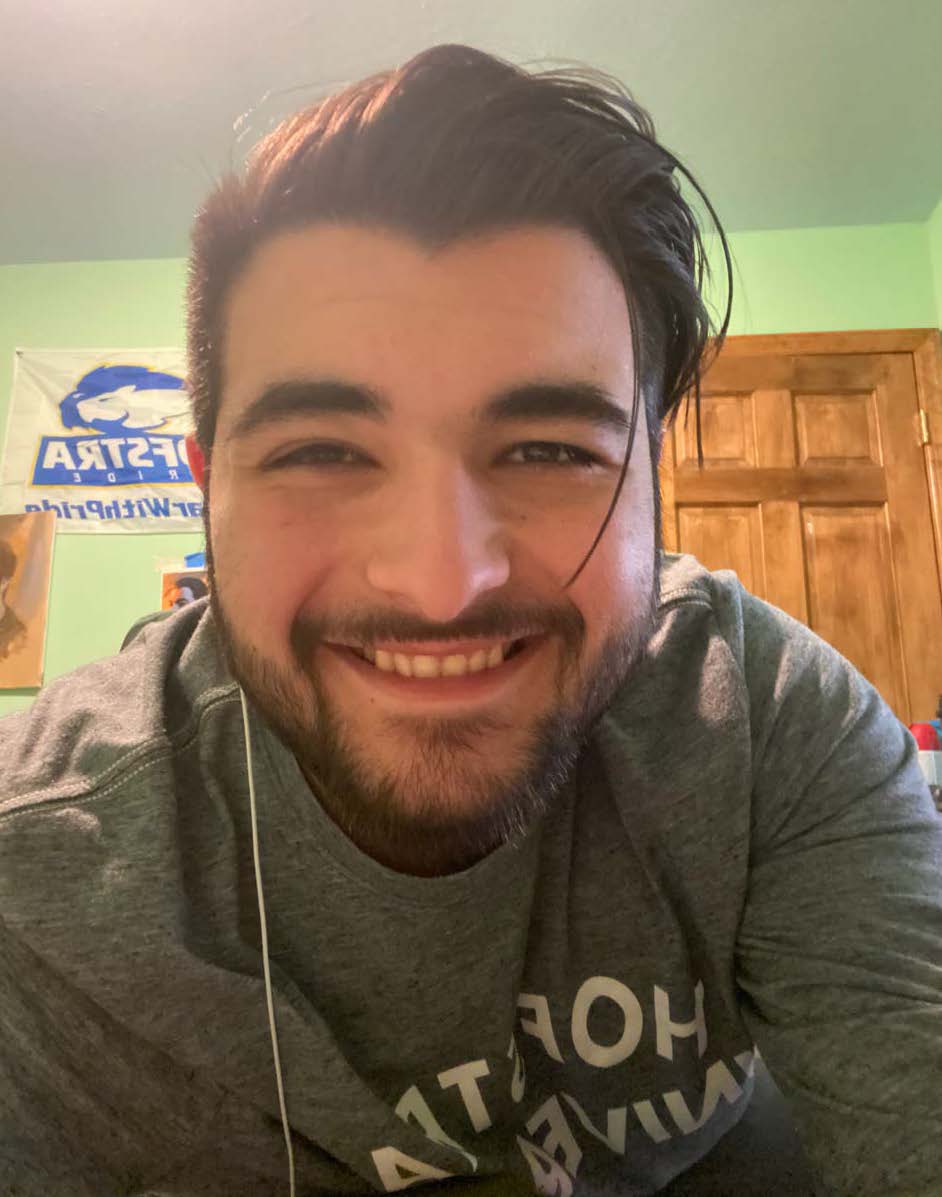 Domenico Recine Jr.
Hofstra University, Hempstead, New York
Deer Park [New York] High School (DPHS) (2019)
Domenico is a neuroscience major at Hofstra and wants to become a neurosurgeon. He chose this career path after developing deep respect for doctors who treated him throughout an extended childhood illness. He is grateful for his father's union membership, which provides his family with stability they didn't have with his father's previous non-union jobs. "Thanks to IBT, my family has a sense of security and hope," he said.
DPHS counselor Noel Skelton said both Domenico's accomplishments and personality are impressive. "He is friendly, humble, caring, and sincere. Domenico relates quite well with and was highly respected by both the DPHS faculty and his peers," Skelton said. "I believe he has the ability and determination to be successful in the field of neuroscience."
Activities and honors: Hofstra Neuroscience Club; Hofstra Ambiguity Improv Club; Hofstra Community Outreach Club; DPHS International Culture Club; DPHS literary magazine (Enigma); DPHS Chess Club; DPHS Robotics Club; DPHS varsity tennis; Deer Park Arts Council volunteer award
Volunteerism: NYC charity walk; epilepsy research fundraiser; homeless outreach; Deer Park junior firefighter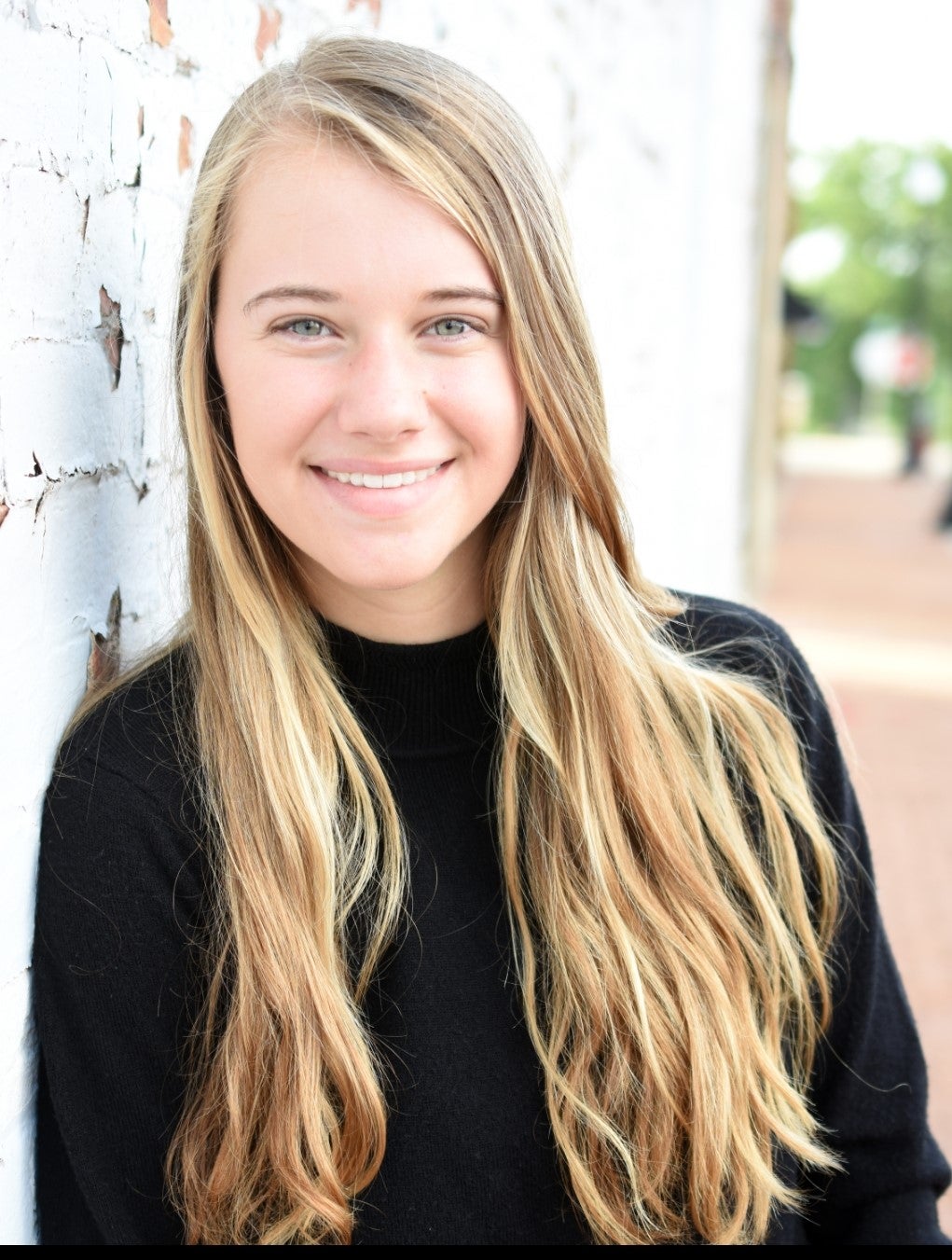 Lacy Schoneboom
Mexico [Missouri] Senior High School (MHS) (2020)
Lacy will attend the University of Missouri this fall as a biomedical engineering major. She has been accepted into Missouri's Honors College and will be a member of the school's performing marching band. She hopes to eventually earn an MBA and wants to do research into concussion prevention. Lacy has worked multiple jobs to defray college expenses and has prepared for her career path by taking engineering classes at MHS and shadowing various professionals in the engineering field.
Lacy's father has been a Teamster since she was six months old, and she hopes to one day follow in his footsteps as an IBT member. In 2018, her father sustained a leg injury that forced him to miss work. "Thankfully, his Teamster benefits include short-term disability," Lacy said. "My parents would not have had enough money to pay the bills without this supplemental income."
Activities and honors: National Honor Society; Key Club; American Legion Auxiliary Girls State; Missouri Girls State Band; MHS symphonic, jazz, marching bands; MHS varsity soccer, tennis; Missouri A+ Scholarship; MHS Engineering Hall of Fame; MHS Spanish Department tutor
Volunteerism: summer kindergarten assistant
Learn More About the Union Plus Scholarship Program
The Union Plus Scholarship Program, now in its 29th year, awards scholarships based on outstanding academic achievement, personal character, financial need, and commitment to the values of organized labor. The program is offered through the Union Plus Education Foundation.
Since starting the program in 1991, Union Plus has awarded more than $4.8 million in educational funding to more than 3,200 union members, spouses, and dependent children. Union Plus Scholarship awards are granted to students attending a two-year college, four-year college, graduate school, or recognized technical or trade school. The selection process is very competitive, and this year over 6,300 applications were received from 68 unions and all
50 states, plus the District of Columbia, two U.S. territories, and six Canadian provinces.
Visit unionplus.org/scholarship for applications and benefit eligibility.
About Union Plus
Union Plus, founded by the AFL-CIO in 1986, uses the collective buying power of America's
12.5 million union members to deliver top-quality benefits and services at competitive prices to working families. In addition to the scholarship program, Union Plus offers the Free College program, which makes it possible for union members and their families to earn an associate degree completely online at no cost. As a complement to the Free College program, Union Plus offers the new Bachelor's Degree Completion program, providing union members and their families a low-cost option to complete their bachelor's degree completely online. Union Plus also provides a wide range of money-saving programs, including discounts on wireless services from AT&T, the only nationwide unionized wireless carrier; insurance protection; savings on travel and recreation; and more. For additional information, visit unionplus.org.
« Previous
Next »