Congress Closes in on Multiemployer Pension Fix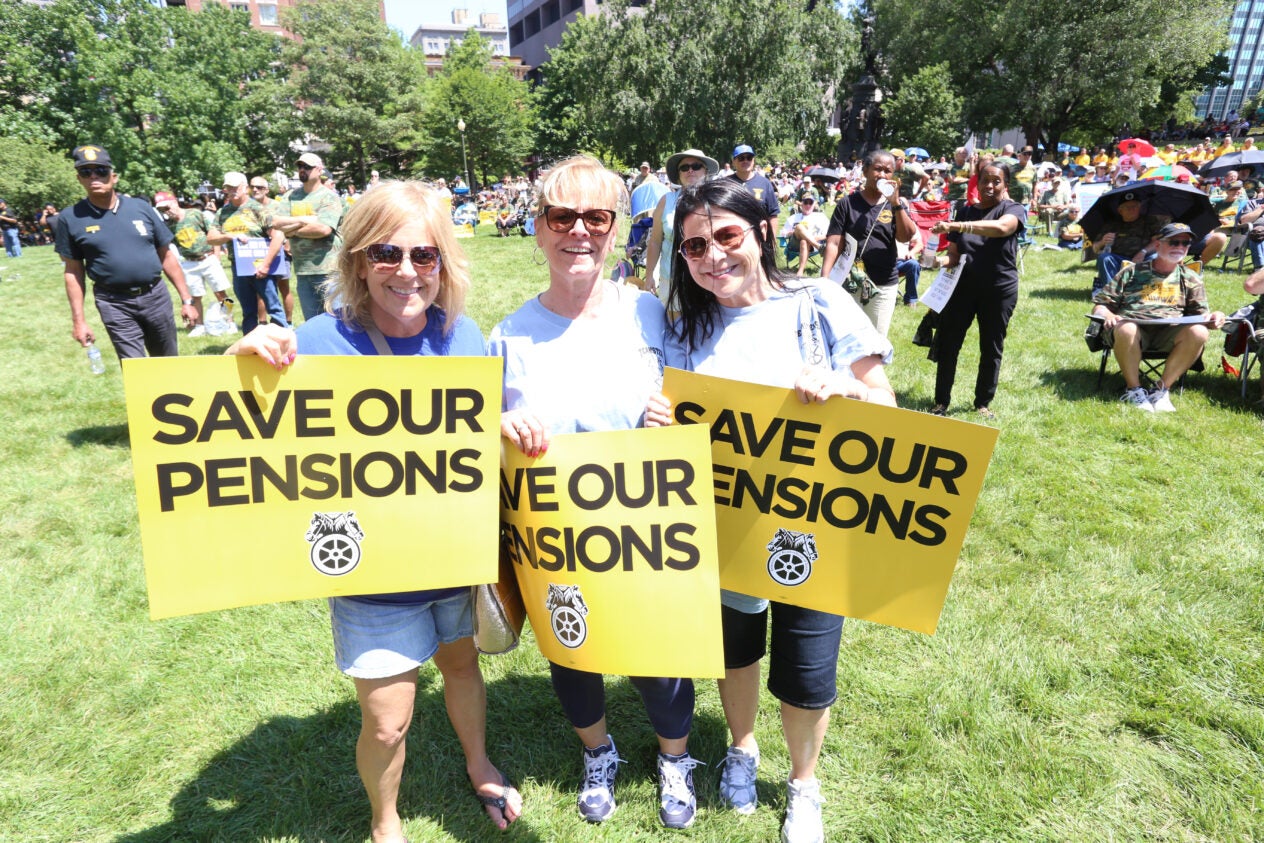 For more than six years, the Teamsters have been fighting on Capitol Hill to save the multiemployer pensions of many of its members and retirees who worked hard all their lives and given up raises for the promise of a secure retirement only to see their nest eggs jeopardized.
There have certainly been many starts and stops along the way. But now, prioritized legislation containing pension reform language that only needs a simple majority to pass Congress is on the move. The COVID-19 stimulus measure has already passed the House Ways & Means Committee and could be voted on by the full House as soon as next week.
"The financial distress many of these plans are facing is beyond the control of retirees and workers," Teamsters General President Jim Hoffa said. "While multiemployer pension plans have been buffeted by economic turbulence over the decades, the situation has been seriously exacerbated by the current pandemic."
As part of the legislation, more than 50 Teamster pension plans – including the Central States Pension Fund – will be eligible for support at the outset of the bill's enactment, with more of the union's plans becoming eligible in 2022.
Money to assist eligible plans would come directly from the U.S. Treasury Department in the form of grants which would not need to be repaid. Plan participants would receive 100 percent of their earned pension benefits.
Through no fault of their own, the earned pension benefits of millions of retirees and active workers are being threatened due to the deteriorating financial status or the impending insolvency of hundreds of multiemployer pension plans representing more than 1 million participants.
The shutdown of the U.S. economy has greatly amplified the financial struggle of these plans. Hundreds of employers are now facing bankruptcy and cannot contribute to multiemployer pension funds; employees have lost their jobs and the sharp drop in interest rates have hit plans hard. Senior citizens and essential workers are disproportionately impacted by both the impacts of COVID-19 and the multiemployer pension crisis.
Elected officials can no longer turn their backs on these hardworking Americans who have played by the rules their entire lives. Active and retired Teamsters – as well as members of other unions – have spent their own time and money during all these years attending meetings locally and coming to the nation's capital to advocate for a pension fix. Congress must pass this legislation.
Find out more about what the Teamsters have been doing as part of its Build Back Stronger campaign on pensions here, and sign up here to have your voice heard. Together, we can get this done.
« Previous
Next »